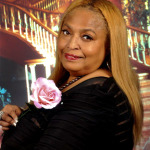 By Flo Anthony — In the spirit of the holiday season, Old Spice hosted its inaugural HoliSPRAY Toy Donation Exchange Event at Hollywood High School – bringing attention to the massive quantities of boxed up children's toys in garages and attics around the country. There's no better time to gift those toys to underprivileged children. Old Spice is partnering with nonprofit Second Chance Toys and asking moms, dads, sons (and anyone with toys they've outgrown) to donate their gently used plastic toys to kids in need in exchange for new Re-fresher Body Spray.
Old Spice was joined by HoliSPRAY program ambassadors actor Nolan Gould and Old Spice Guy Isaiah Mustafa, for the festive rally, which included Mustafa and Gould donating their favorite childhood toys, along with hundreds of students. Mustafa and Gould were also on hand to let everyone know that there's still time to donate. To find a HoliSpray Exchange location near you, visit SecondChanceToys.org.
To continue spreading goodwill, Old Spice Guy Isaiah Mustafa also visited a local Christmas tree lot, where he surprised lot workers by giving them a helping hand, and gifted unsuspecting shoppers with a tree and new Re-fresh Body Spray in Timber Scent.