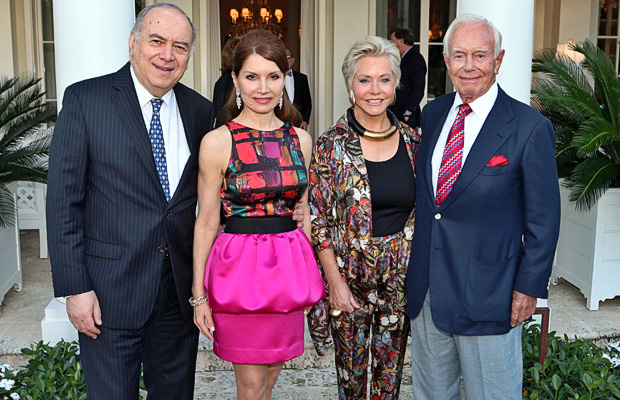 Ambassador Mary Ourisman and Mr. Mandell Ourisman held a cocktail reception that was co-chaired by Jean Shafiroff and Stanley H. Rumbough on Sunday, February 18 at their home in Palm Beach, Florida, which honored New York City Mission Society and kicked-off the Annual Champions for Children Gala, that will be held in New York on April 1.
The two-century-old nonprofit, the oldest in New York, provides programs and services that help break the cycle of poverty for New York's children, youth and families.
The party was co-chaired by philanthropist Jean Shafiroff and Dina Merrill Hartley's son, Stanley H. Rumbough. The Palm Beach event committee includes: Martin Shafiroff, Cole Rumbough, Christine Schott Ledes and George M. Ledes. Guests included: Audrey and Martin Gruss, Tommy Quick, Anka Palitz, Sharon Bush, Mai Hallingby Harrison, Somers Farkas, Geoffrey Bradfield, Pamela O'Connor, and Megan Tierney.
"New York City Mission Society is extremely fortunate to have such dedicated supporters," said the nonprofit's President, Elsie McCabe Thompson. "As we prepare for this spring's annual Champions for Children Gala, this event has helped to both raise funds and lift hearts in support of our mission to improve the lives of children, youth and families in under-served communities in New York City."
"It's a great privilege to be involved with the New York City Mission Society," said Jean Shafiroff. "What I love most about them is that all of us involved work together as a family with one strong common mission. We all truly care about the future of the children."
This year's event was a fun-filled evening at the Ourisman's home. All committee members dedicated their time and efforts to garner a wonderful and successful event for New York City Mission Society.