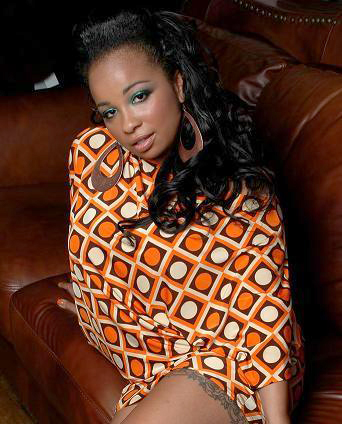 Indira Khan, singer / songwriter and daughter of soul icon Chaka Khan, will release a new single, "Bathe Me" on January 20, 2015. Available on iTunes, Amazon and all other digital music stores, the song will serve as a teaser for her EP project to be released in the springtime.
"'Bathe Me' is one of my favorite songs that I've written. I wrote it a while ago and like a lot of my songs it's about love… pure love. I'm just a hopeless romantic," Indira says about the song. "I wanted to release a song, sort of as a preview of things to come. I wanted to make sure this first single really showcased my vocals. I hope listeners like it".
Fans of her legendary mother will finally have an opportunity to hear what the new generation of soul has to offer. But this is not Indira's introduction to the music industry. To the contrary, Khan is a seasoned performer. Indira released a single with the R&B group Pretty In Pink, guest featured on projects for artists such as Paula Abdul, Johnny Gill and Kylie Minoque, and performed internationally with the Daughters of Soul Tour.
As she embarks on a new solo release, Indira is excited about her future plans which also include a book and TV project.
"I've learned so much from watching my mother perform as well as from my own travels as a singer. I am so excited to really put my life's journey into my music and let the public hear it," Indira opens up about her new music.
For a preview of the single "Bathe Me" log on to: https://www.youtube.com/watch?v=mxNrBNyWBiU
All Interview, Images & Media Requests: rob@beepicmediagroup.com
Follow Indira Khan on Twitter/Instagram @officialindirak