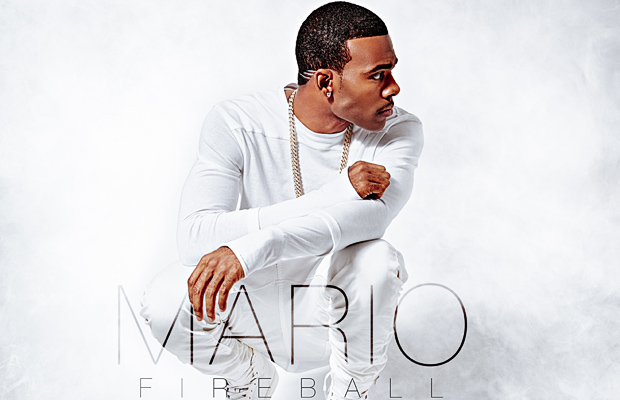 Los Angeles, CA — Multi-Platinum, Grammy-nominated Singer & Actor Mario launches his long-awaited single, "Fireball", which will be gifted to his fans as a free download for what Mario calls "their genuine support while I transitioned into the artist and business man I was meant to be". His new single, "Fireball", is from what he describes, a "song for the turn up". He says however, it will be followed by songs that tug on a larger demographics ear.
Mario kicks off his "Fireball Tour" Grammy Weekend and will continue throughout the U.S. until early April 2015.
The well-known singer of "Let Me Love You", amongst other hits, has also helped develop a digital entertainment company, Rivers Media Group (RMG), as a solution to a myriad of problems he encountered during his tenure at the major label he called home. As a result, his new label is made up of a powerhouse team dedicated to streamlining the process of bringing artists from the development stage to the main stage without the artist losing complete control during the journey. "I've always been a much broader artist than I've ever been portrayed. But, I honestly had little to no control over what the world heard or saw from me before now. I set out to change that not just for myself, but for other artists as well", says Mario.
To sweeten the deal for prospective artists, Mario's label is virtually the first of its kind to provide access to over 4 billion cellular devices spanning the globe. He says of his digital vision, "I'm over having limits and boundaries. The digital age has opened so many doors that a lot of artists aren't necessarily walking through… I don't want to be one of those artists."
Mario has had a very successful career spanning across music, TV, film & philanthropy. However, through his successes, he says he somehow felt disconnected to his life-long belief that you have to believe in yourself and embrace change. Even if it meant changing everything that's familiar. "I soon realized that I needed to heed my own advice. I needed to believe in myself. While my previous label had trouble seeing me as more than a niche artist, I knew I was called to a greater platform. The problem was that I wasn't sure I could do much about it without their hand. I had to get out of that mind state. I had to do something about it", Mario explains.
He kept his word.
To find links to his new single "Fireball" and to get more information about his tour, follow him on Instagram and Twitter, @ohyesmario.