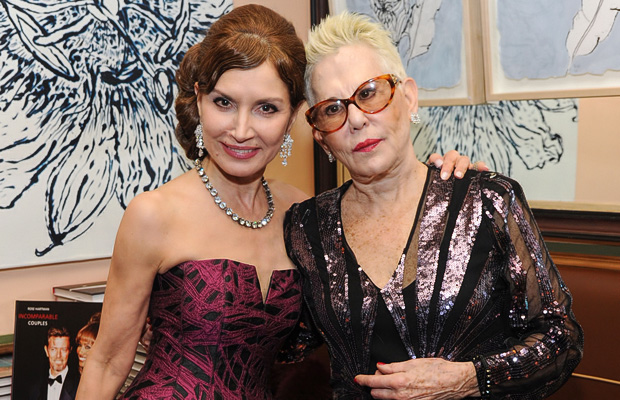 Noted New York philanthropist Jean Shafiroff hosted a celebration of photographer Rose Hartman's new book, "Incomparable Couples" at Upper East Side bistro, Swifty's, on Tuesday, March 10, 2015.
Over 60 guests came together to enjoy cocktails and hors d'oeurves in Swifty's elegant private dining room. Author Rose Hartman signed selected snapshots from her book which highlights fashion's greatest couples over three decades – including Claudia Schiffer and Valentino, Bianca and Jade Jagger, Andy Warhol and Lou Reed, Hugh Grant and Elizabeth Hurley, along with the event's host, Jean Shafiroff, who is featured in the "Pets" section with her pit bull.
Attendees included host Jean Shafiroff and her husband Martin Shafiroff, Rose Hartman, Suzette Charles, Robert Caravaggi, Chef Stephen Attoe, Victor de Souza, Ike Ude, Ann Rapp, Michael Grossman and Lauren Lawrence.
Photo by Patrick McMullan