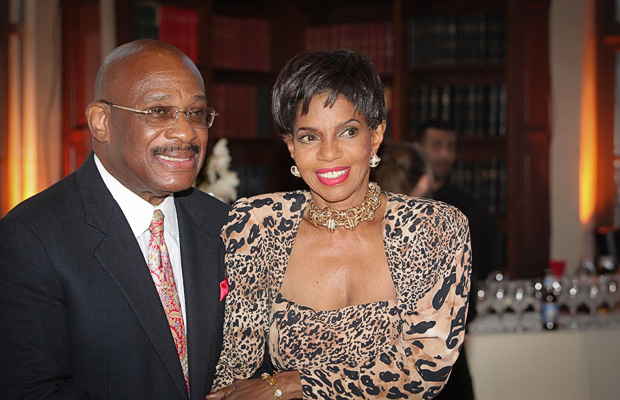 Greenhope Services celebrated 40 years of reclaiming lives, reuniting families and rebuilding communities on Tuesday, May 19 at the New York Academy of Medicine in New York City. The program was hosted by Emmy Award-winning journalist Contessa Brewer, Host, MSNBC "Caught On Camera" and media personality Deja Vu, Co-host, WBLS' "The Quake's House Afternoon Show" while Tony winning, four-time Grammy & Emmy Award nominated singer Melba Moore raised her voice to serenade the 2015 graduates and honorees Stephanie Burns, Willie E. Gary and Wendy Oxenhorn.
Nationally acclaimed attorney Willie E. Gary, (pictured with Melba Moore) who pledged $5,000 at the event, said: "We must continue to support Greenhope as the "organization is important as it gives a second chance for women to find their right path in life. As Americans, we must rehabilitate in order to enhance our communities."
Greenhope was established in 1975 in a convent that was transformed into a comprehensive residential treatment program for formerly incarcerated women.