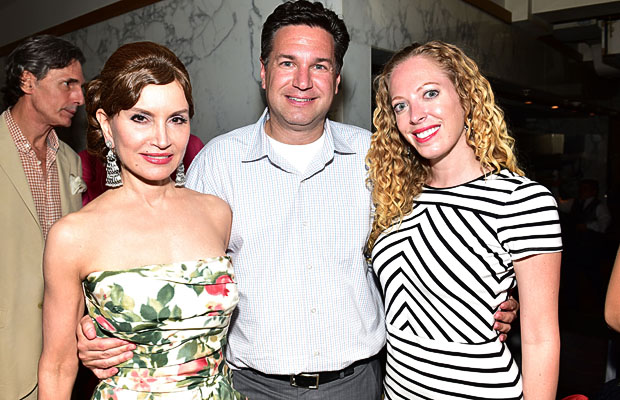 Resident Magazine Publisher Michael Travin (pictured) with Lisa Bernstein and Melissa Kassis hosted a celebration of Philanthropist Jean Shafiroff's May 2015 cover of Resident Magazine on May 27 at Italian restaurant Villagio on the Park in New York City. Guests mingled while enjoying cocktails and hors d'oeurves in Villagio on the Park's back VIP space. Resident's new Editor-in-Chief Pamela Jacobs (pictured) was also in attendance.
Cover girl Jean Shafiroff (pictured) discusses with Resident Magazine her philanthropic efforts as she's on the board of eight different organizations including The New York Women's Foundation and French Heritage Society, not to mention all of the other charities she's lent her support to. As for what motivates her to work as hard as she does on behalf of New Yorkers, she told the publication, "We live in a city where 30 percent of the children live at or below the poverty level. I can't just go on living here and remain idle. I must try to facilitate change. We live in an age when the middle class is having a tougher time to survive."
Current, passionate and informative, Resident Magazine is expressly for high-net-worth residents of Manhattan and visitors to boutique hotels on the island.