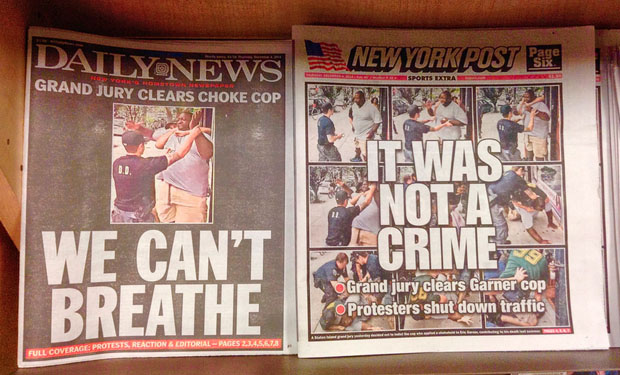 Photo by: Mike Mozart/Flickr
According to DNA info, Comptroller Scott Stringer reached a $5.9 million settlement with the family of Eric Garner, who died last year after police placed him in chokehold during his arrest.
The family's claim stated that NYPD officer Daniel Pantaleo and others caused Garner's death when they placed him in a chokehold which is against departmental procedure, while trying to place him under arrest for allegedly selling loose cigarettes on July 17, 2014.
A grand jury declined to indict Pantaleo.
Stringer said the settlement was "in the best interests of all parties." Under NYC law, the comptroller has the power to settle any claim against the city.
Mayor Bill de Blasio agreed that the settlement was in the best interest of the Garner family and the city.
"No sum of money can make this family whole, but hopefully the Garner family can find some peace and finality from today's settlement," the mayor said. "By reaching a resolution, family and other loved ones can move forward even though we know they will never forget this tragic incident."