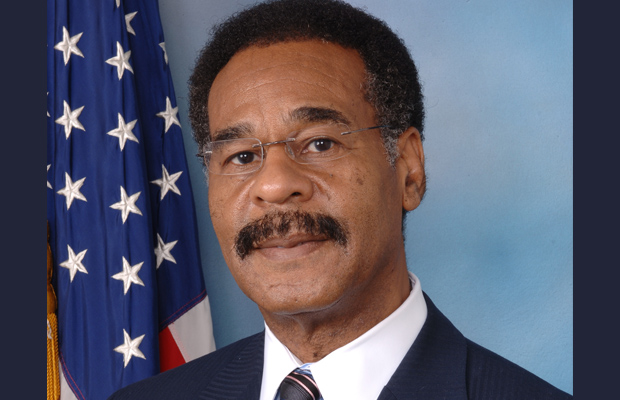 Groundbreaking Legislation Would Improve and Create Additional Efficiency
In Housing Programs for Low-Income Families and Reduce Homelessness for Veterans
U.S. Rep. Emanuel Cleaver, II is pleased to announce the passage of H.R. 3700, "The Housing Opportunity Through Modernization Act of 2015".
A remarkable bipartisan effort by Rep. Cleaver and Rep. Blaine Luetkemeyer (R-MO), this bill is one of the largest sweeping reforms of our nation's housing programs in the last two decades. H.R. 3700 passed the U.S. House of Representatives this afternoon by a vote of 427-0.
This bill serves as an example of bipartisanship compromise. As someone who grew up in public housing, I know personally the importance of having a safe, affordable home," said Rep. Cleaver. "I am pleased that my colleagues and I were able to successfully pass a piece of legislation that will make important reforms to our public housing programs and strengthen rural housing services.";
"After many discussions and hearings, I am pleased the House of Representatives passed legislation that takes the first step in changing our nation's housing policies. I look forward to continuing to work with my friend and colleague from Missouri on critical housing issues," added Rep. Luetkemeyer.
H.R. 3700 would improve and create additional efficiency in our housing programs for low-income families. It will also help reduce homelessness for individuals, including our veterans, and provide stronger support for foster children who need housing.
This bill would:
· Streamline the inspection and income review process for families living in Section 8 units.

· Increase aid to former foster care children receiving housing assistance through the Family Unification Program by extending the age of eligibility from 21 years to 24 and by increasing the time of assistance to 36 months.

· Improve condo ownership opportunities through improvements to the FHA mortgage insurance program.

· Increase access to rural housing loans for low and moderate income households to purchase, build, or rehab homes.

· Support our veterans through the appointment of a Special Assistant for Veterans Affairs in the Department of Housing and Urban Development.
Our nation faces tremendous housing needs. This legislation is an important step forward to improving our housing programs and helping our communities.