By Flo Anthony |
Elsie Loreus, owner of Sparkle Beauty Parlor, new to East Harlem, has a dream: to leave a legacy of comfort for women.
And so she created Sparkle, a beauty destination on Manhattan's Upper East Side where women feel they can come and relax, place themselves in Elsie's skilled hands and walk out not only looking great but feeling amazing. As Elsie reveals, "My goal is to encourage women to enjoy a luxurious beauty experience without stressing over their budget."
Elsie began to truly transform women as a career in 1992. But studying her clients thoroughly is a skill she has focused on her entire career. Creating a new look as a hairdresser, Elsie says depends on her careful assessment of the client's features: "I spend time studying their skin, eyes and the shape of their face…and consider how to enhance what is already there in a natural, easy way."
Though there's been a star or two from Sex And The City in her chair over the years and a royal or two not to mention some red carpet regulars, Elsie prefers not to name names. But she will share universal beauty secrets: use excellent hair products, trim the ends often, apply a moisturizing treatment every other week.
This salon performs magic on your hair, unleashing a beauty within that you never knew existed. Yours Truly looked like a new person when I exited the salon.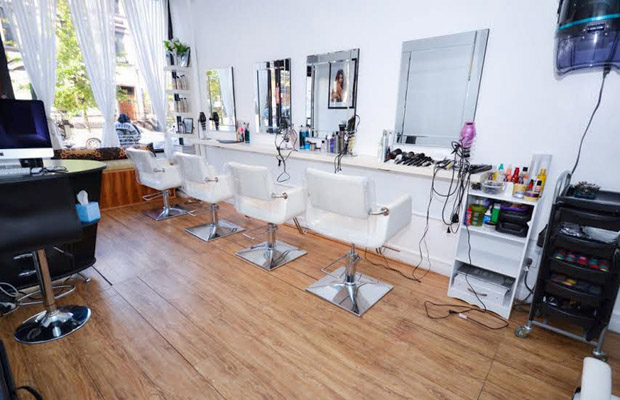 ELSIE LOREUS – SPARKLE BEAUTY PARLOR
1571 Lexington Avenue
New York City 10029
212 722 2212
Open Tuesday through Saturday.