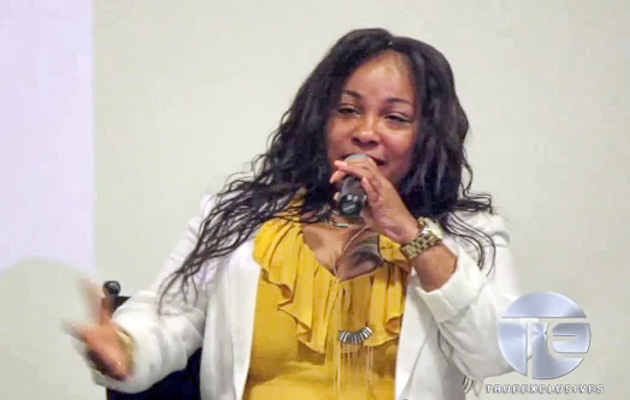 Indira Khan will make an appearance portraying her mother, R&B legend Chaka Khan, in the new TV One movie Love Under New Management: The Miki Howard Story. The biopic, which tells the story of fellow R&B singer Miki Howard, will air Sunday June 12th on TV One at 7/6c.
TV One hosted a red carpet premiere in NYC at AMC Empire Theatre this past week where Indira was on hand along with the stars of the movie including Teyonah Parris and Darius McCrary. Following a screening of the film, the cast addressed members of the media who were also in house enjoying the flick. Indira sang for the crowd a piece of "Sweet Thing", one of Chaka Khan's biggest hits. She also discussed what it was like making the movie and playing her mother.
Check out the video clip below.
Indira Khan Speaks to the Press @ Red Carpet Premiere of Love Under New anagement: The Miki Howard Story (TV One).