Kicks-off Seventh Annual Unconditional Love Dinner Dance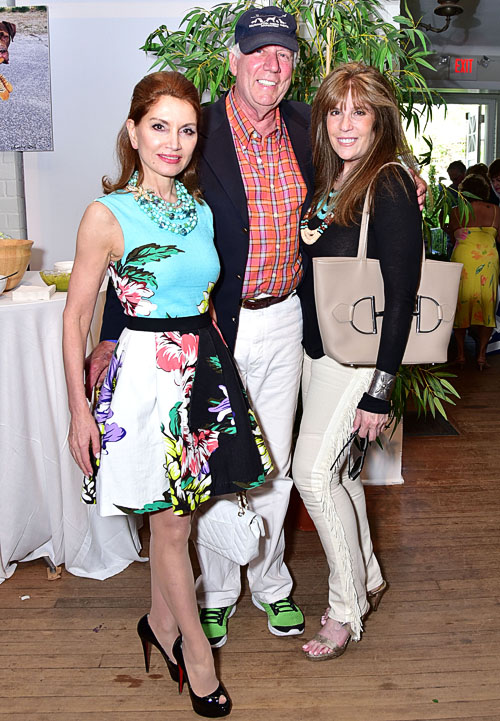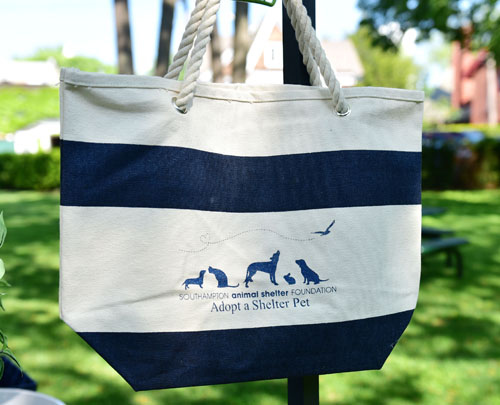 On the afternoon of Saturday May 28th, The Southampton Animal Shelter hosted their third annual "A Taste of Wine" to kick-off their seventh annual Unconditional Love dinner dance gala on July 16.
The Gala's chair Jean Shafiroff and Board President Jonathan McCann welcomed guests including Southampton's Mayor Mark Epley and his wife Marianne, Liliana Cavendish, Gregory D'Elia, Cricket and Richard Burns and Bond girl and Bravo host Rachel Grant, who enjoyed wines from Palmer Vineyards, Vinkara Vineyards, Rapheal Vineyards, Herbert & Rist and Fiol Prosecco.
Guests were also provided with appetizers from 230 Elm The Lobster Grill and Tate's Bake Shop while they played with the adoptable cats and dogs to the sounds of Certain Moves Trio.
Midway through the event Jean Shafiroff thanked attendees for coming saying, "Southampton Animal Shelter Foundation is vitally important to the well being of our homeless animals. We are a no kill shelter, ranked in the top 10 percent of animal shelters in the country, as we provide a loving environment for the animals." She continued to thank attendees for their support as the shelter "relies on private donations to continue our operations."
Additional guests included: Joe Alexander, Chairwoman Emeritus & Platinum Vice-Chair Susan Allen, Laura Andrews, Silver vice-chair Brigid Fitzgerlad, R. Couri Hay, Beau Hulse, VP of Board, Dr. Jennifer Jablow, Andrea Karambelas, Silver vice-chair Michael Katz, Gala underwriters Cliff and Raya Keis Knight, William Latusak, Auction co-chair Robert Lohman, Barbara McEntee, Katie McEntee, Jill Rappaport, Silver vice-chair Renee Schlather, Martin Shafiroff, Cynthia Roth, and Robert Zimmerman.
100 percent of the proceeds go directly to Southampton Animal Shelter's crucial initiatives, such as their low-cost spay/neuter mobile van granted by the ASPCA, efforts to rescue animals enslaved in puppy mills, and the daily care of the rescues within the shelter. They will also benefit the shelter's various programs that help special needs children, along with educating, mentoring and implementing SASF's "Playing For Life" program, which is currently in over 40 shelters and highlighted at the major animal conferences throughout the U.S.
With special thanks to Hint Water, Nuzzolese Bros. Ice, Southampton Limo and London Jewelers.
The Southampton Animal Shelter Foundation (SASF) will hold its Seventh Annual Unconditional Love Gala on Saturday, July 16 with cocktails at 6:30pm and dinner at 7:30pm. Tickets begin at $1,000 and can be purchased by contacting Adrienne Walter by phone at 631-488-8000 or by visiting www.southamptonanimalshelter.com.