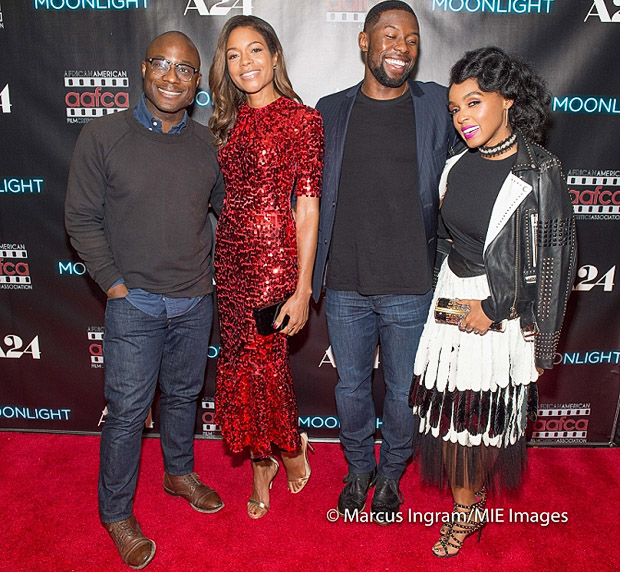 On October 17,  A24 Films, in partnership with the African American Film Critics Association (AAFCA), hosted a private screening of the new film MOONLIGHT at Regal Atlantic Station in Atlanta. Writer/director Barry Jenkins was in attendance along with cast members Naomie Harris, Janelle Monae and Trevante Rhodes. The evening began with a cocktail reception followed by welcome remarks from AAFCA president Gil Robertson and the cast. After the screening, Barry Jenkins and the cast were joined by NYU professor Frank Roberts for an in-depth discussion on black masculinity, sexuality and the art of filmmaking.
Photo Credit: Marcus Ingram for A24 Films
MOONLIGHT opens October 21 in New York and Los Angeles and on October 28 in Atlanta. The film opens everywhere November 4.
Visit the film at www.moonlight-movie.com; use hashtag #moonlight on social media and follow the film on Facebook and Twitter.
Save
Save
Save