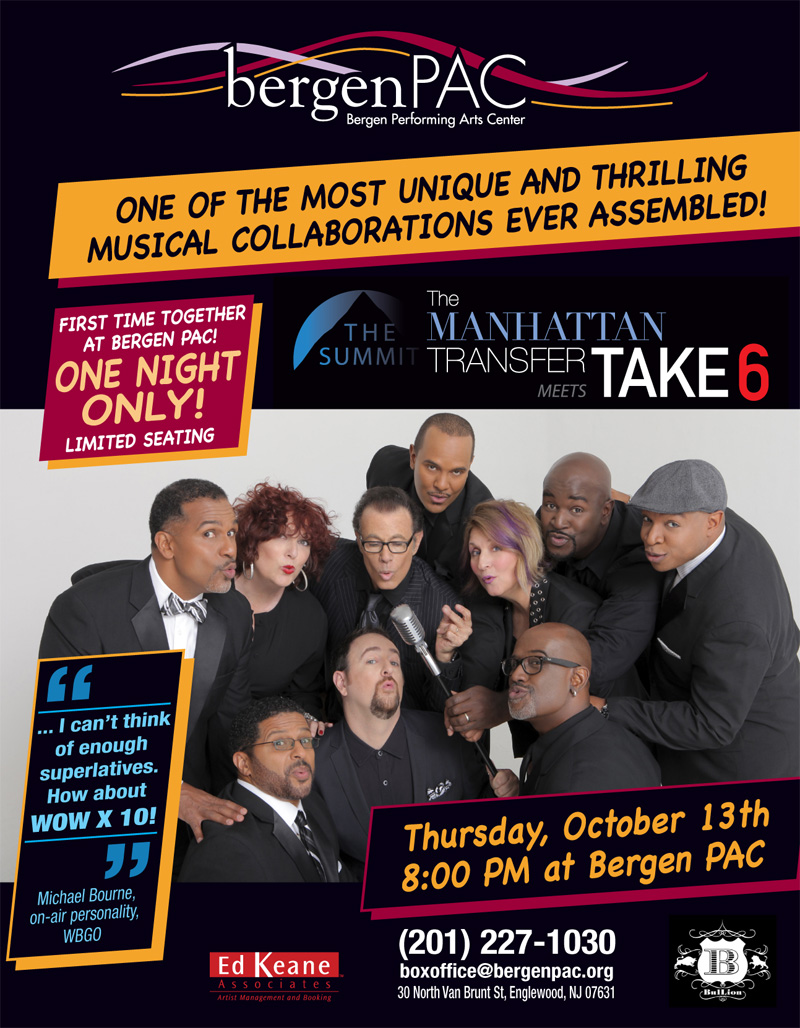 With 20 Grammy Awards between them, these two musically iconic groups have joined forces to perform together in one of the most unique and thrilling musical collaborations ever assembled.
Imagine 10 vocalists singing nearly a dozen songs TOGETHER onstage
This is a one-of-a-kind event and the first time The Summit is being presented at BergenPAC.
Come and experience the creativity, excitement, and renowned performances that only two phenomenal groups can bring to one stage.
The Summit tops them all.