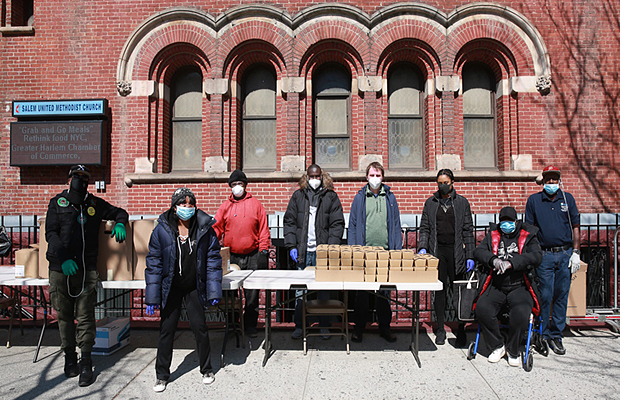 By Flo Anthony
Publisher
The Greater Harlem Chamber of Commerce (GHCC) in concert with Harlem Week, ReThink Food NY, NY State Assemblywoman Inez Dickens, CCNY, NAACP, and other renowned organizations, institutions and individuals are working together to make sure no one in Harlem goes hungry. GHCC has formed the Harlem Community Relief Fund, a Go Fund Me to address the impact of the Covid-19 Coronavirus Pandemic in the community.
GHCC has several programs in place. 1200 meals are being served from 11 am – 3 pm Tuesday through Saturday at the Salem United Methodist Church on 129th Street and Adam Clayton Powell Jr Blvd.
"That's one of the biggest opportunities to feed people who are hungry, needy, and families," said Winston Majette, Harlem Week Executive Director.
GHCC has also opened up a Food Pantry on 135th Street between Adam Clayton Powell Jr and Frederick Douglass Blvds. Majette says the pantry will offer items including cartons of orange juice and canned goods.
Said Majette: "In conjunction with the 32nd precinct of the NYPD, we also delivered 200 meals to first responders at Harlem Hospital. We also teamed up with CCNY and donated 3D Face Masks and PPE equipment . In addition every week we are getting information out to people through radio shows, prayer partners ,etc, about health, economic development, tablets, and PCs for students."

Majette said that Healthcare first responders will have the opportunity to be housed at CCNY dormitories.
"There will also be a childcare center that has been certified to be opened up for children of healthcare workers from Harlem and Lincoln hospitals," said Majette.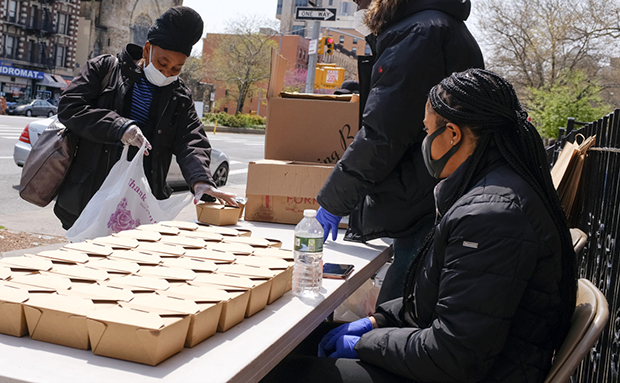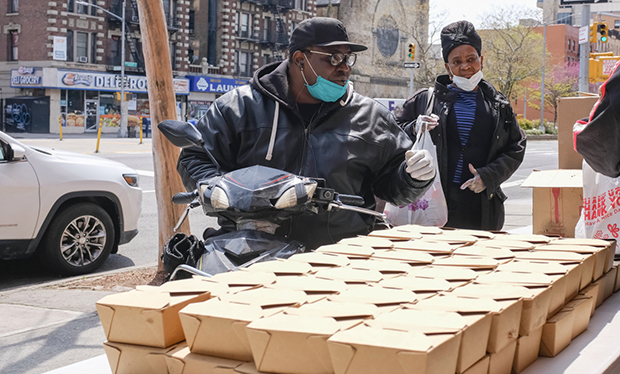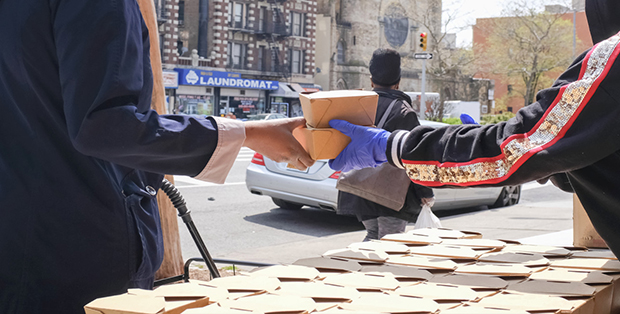 For further information about the Go Fund Me campaign go to www.greaterharlemchamber.com or call 212-862-7200.