Story & Photos by Lieba Nesis
The Council of Fashion Designers of American (CFDA) held their annual dinner at the Hammerstein Ballroom at 311 West 34th street. This event usually takes place at Lincoln Center so having an extravaganza in the middle of midtown and rush hour is a recipe for havoc. While not attending the dinner, I did go to more than four after parties and observed the red carpet closely-and am recording my observations for posterity: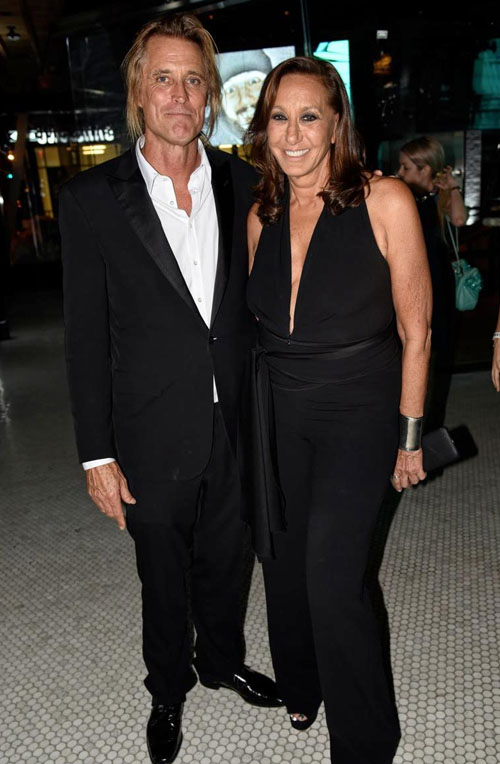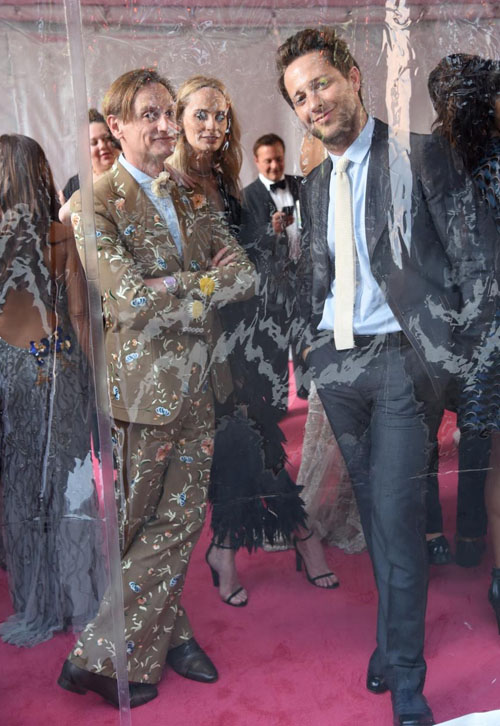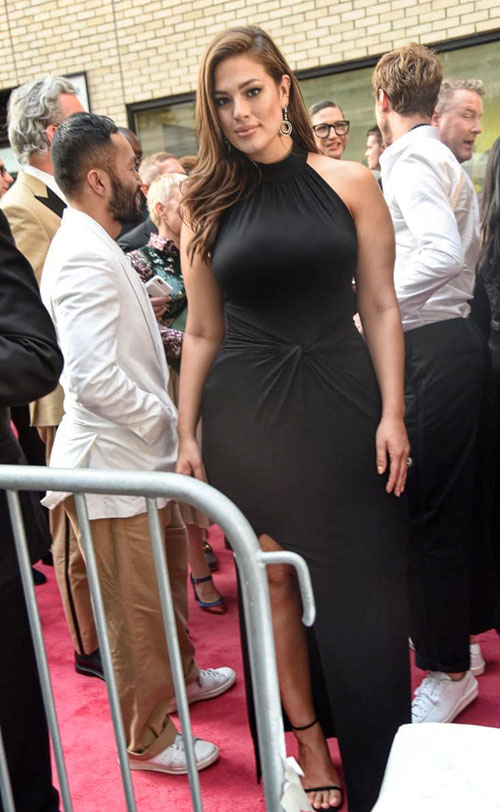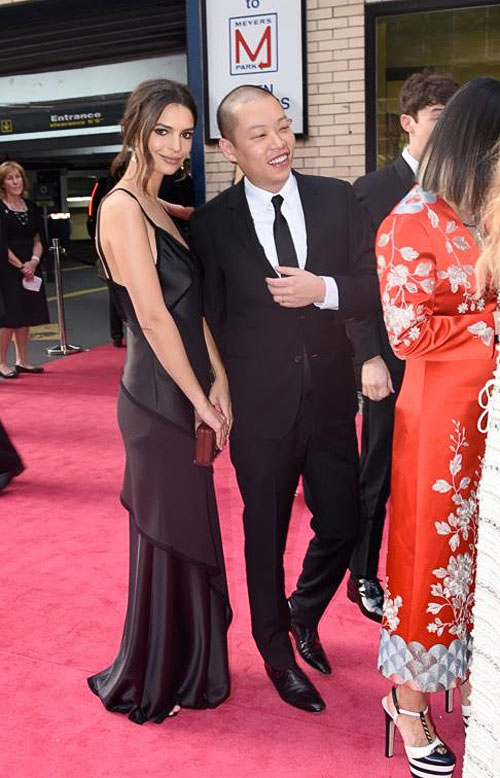 1. Arriving at the Hammerstein Ballroom there were hordes of celebrities waiting to get on the red carpet-akin to the Met Gala just on a smaller scale. I would like to applaud Dwayne Wayde, Ashley Graham, Emily Ratajkowski, and Tilda Swinton for posing with fans and behaving graciously.
2. The security was tight and a large group of fashion students were allowed to enter after celebrities had taken their seats.
3. There were some stars who missed the mark and it was so glaring I did not even have to see the front of their dresses and that included Karlie Kloss who looked like a giant birthday cake and Heidi Klum who gets it wrong again and again-even though she is a Project Runway judge!!
4. My favorite outfit of the night was Elsa Hosk, accompanied by Naeem Khan and wearing a dazzling gold Khan jumpsuit-it was a show stopper beyond words. There were more Victoria's Secret models than actresses with Alessandra Ambrosio, Adriana Lima, Constance Jablonski, and Taylor Hill being just a few.
5. The red carpet was interminable forcing luminaries to wait for over an hour in the muggy weather so by the time they posed their faces were shiny and haggard.
6. The Samsung after party was well attended with Donna Karan, Joel McHale, Jessica Chastain being just a few of the partygoers. Chastain is one of the most gracious stars I have ever met exuding kindness and generosity-a rare Hollywood commodity-she deserves an Academy Award for her demeanor.
7. Then it was time for the Boom Boom Room where I bumped into President of the CFDA Steven Kolb, dapper in a custom made Jonathan Simkhai suit, who said his favorite part of the night was surprise guest Beyonce. Speaking of Beyonce, Ty Hunter, her stylist, was also there and praised Bey's fashion getup for the evening which he did not pick out. Emily Ratajkowski also celebrated her birthday with stylist Rachel Zoe, Jason Wu and an always dapper Prabal Gurung while Selma Blair and Christian Siriano held court in another part of the Boom Boom Room. Model Jourdan Dunn stunned in her Jonathan Simkhai white pearl dress and danced seductively while the male attendees drooled helplessly.
8. Next was the club "Catch" where DiCaprio appeared in his usual hat covering face, club owner Richie Akiva, singer Miguel, ASAP Rocky, and Naomi Campbell celebrated Eugene Remm's birthday. Campbell left the party barefoot and rushed into her car-gracious as usual.
9. Marquee had a party for Norma Kamali but I got there at two and it was closed. No problem, I headed to Avenue where the doorman checked my bag for weapons causing me a modicum of alarm. Busta Rhymes was right behind me when I entered and spotted rapper "Future" with a posse of friends who had more diamonds and gold on their bodies than Cleopatra-this was too much excitement for me so I left, but not before dancing with one of the waiters who notified me that my bag was open.
10. As three o'clock struck, I decided it was time to hit the club "Never Ever" and DiCaprio must have read my mind because he was hanging out in the corner discussing, perhaps climate change with his friends while the music blared. Kirsten Dunst was there with Kate Mulleavy from Rodarte and as Dunst reached out to say hi to Leo he walked away baffled as to her identity. The crowd thinned out at around 3:30 and I headed back to Avenue to see what the "Future" might bring will still being very much stuck in the exciting present.