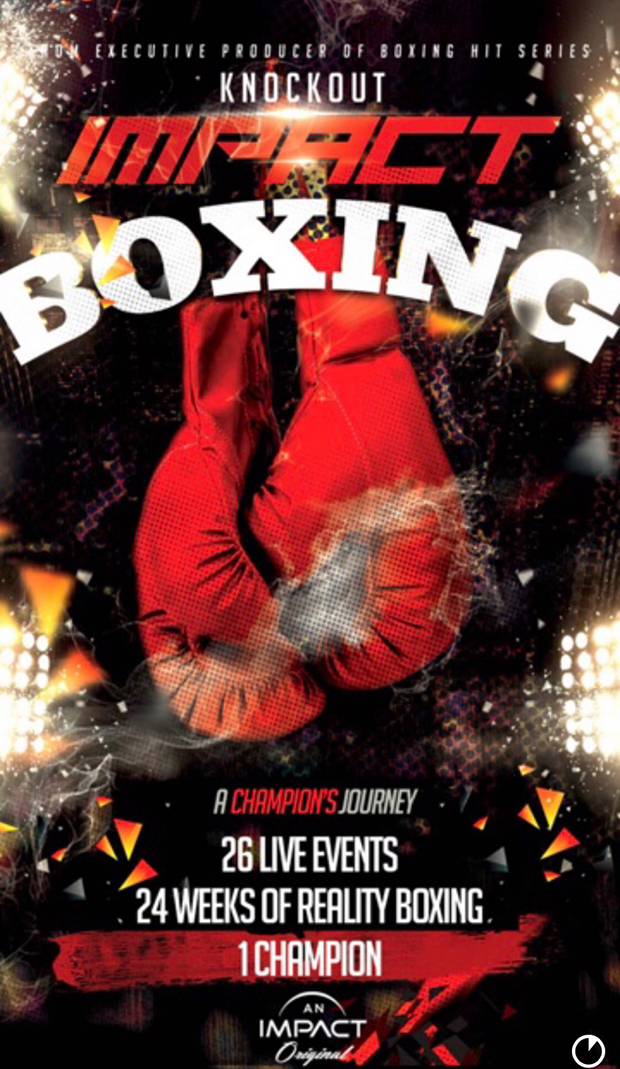 We all know Steven Marcano as a deal maker,  an  entrepreneur,  and a television producer.  However,  Marcano's latest deal places him in the Top 5 club of the  biggest  distributors of boxing, with 24 hours of live action, which has already been contracted. This includes four shows that have been  green- lit, and  places Marcano in the top ten of independent minority owned production companies in the United States.
So, here is a story of a guy who in 2018 admitted he was completely broke, almost out of the game,  and losing everything from his wife to his business. Despite all of this hardship, Marcano was still able to close two multi-million dollar deals in late 2018, from which the commission that he earned, would allow him to stay afloat.
Marcano is known as a heavy hitter in the business world,  brokering deals for likes of Don King, Mike Tyson, WWE Promotions National Tours,  and executive producing the hit reality show, "Knockout,"  in addition to selling out live flights that included  World Boxing Champions Roy Jones Jr and Ronald Johnson and Contender Hector Camacho Jr.   His prize accomplishment has been the creation of the first ever minority owned diaper company, My Lil Star Baby Products.
In a need to understand what happened in his past before delving into his future,  Marcano, laid his life out. .
He explains:  "I didn't understand profit margins and tax structures. I never had to deal with the financial aspects of my business.  When My Lil Star Baby Products business was started, the owners of Scunci Hair Products , Neal Menaged and Lewis Handler, did all of the back-end office work for me.   We were partners, brokering major deals in retail and sports prior to Al Haymon Productions. We signed Floyd Mayweather Jr,  but my partners didn't see Floyd's vision, while Mr. Haymon did".
"My WWE deals for Mike Tyson were handled by veteran business manager, the late  Bert Padell.  I wanted to do a tour,  start a venture, buy a home,  or a car, pay taxes, get investors,  or loans.  I would call Bert.  I never knew what I owed,  what I was worth, or how I was.  Bert would structure the deals. He  would execute things ,and we would make money, and everything was fine. But, Bert passed away.  Neal sold Scunci  to Conair,  and I was completely on my own," continues Marcano,  "and as hard as I tried,  I couldn't find anyone to step in and take their places, and the people I trusted just weren't too good at their job,  so everything fell apart."
In 2017, Marcano found himself in a world of financial debt.   He won't reveal the person's name,  but says without his advice,   a major Hollywood agency would have been finished. In Marcano fashion, Steven brought millions of dollars in star clients to this agency, aligning it with superstars,  casinos, and major television executives. After all of this,  one would think that Marcano would be back. However, this was not the case.  While he was making a living,  it was no comparison to what Marcano learned about how  Padell knew how to align synergies.  Marcano had friends in Hollywood, along with Sports Casinos. The only element missing was Television and Finance.
The entire year of 2019 he worked on a plan,  not to just do a series,  but to become the boxing version of who he believes is the best promoter in the world, Vince McMahon.  He gives the legendary WWE CEO this title because McMahon says wrestling is scripted,  but, yet he sells out over 200 days a year to date.  "Monday Night Raw" is the longest running episodic series on television. McMahon  also created huge talents such as Dwayne "The Rock" Johnson, David Bautista , and John Cena. Mr. McMahon also created several revenue streams for his company.
Now,  Marcano,  possessing more television time for reality television, live events, and a  proven track record  for making money, has everything is a place to move into  2020, a new decade in which he intends to prove to the world that he is one of the best businessmen out there.
This innovative genius is slated to produce over 100 hours of television and a movie in 2020 , making him one of Hollywood's Elite, who is Wall Street ready. Marcano hasn't decided what financial  institution will take him public.
Says Marcano:  "This is my stable year. We would have loved to have Bert Padell, Neal Managed, or Lewis Handler still with me, but now I have stepped up myself  with the right accountants,  lawyers, production staff and promoters. I have a way to go.  But, for the first time in my life, I am sure I can make a go of it on my own."
World, meet the rebirth of a soon-to-be Multi-Media Giant-In-The-Making, STEVEN MARCANO!