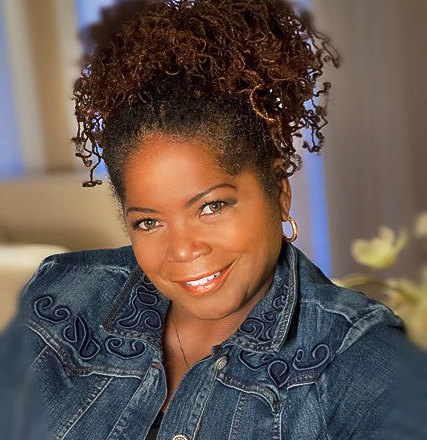 A silent voice or the opening of a new chapter? Debi Jackson, professionally known as Debi B and the wife of the late New York City broadcast personality Hal Jackson, recently announced that WBLS Sunday Classics has ceased to air on New York City 107.5 WBLS-FM.
Sunday Classics, the longest running broadcast show in the country, recently celebrated its 30th year on the air during an all-star gala at New York City's BB Kings. The Sunday Classics, which was hosted
by Debi B. and Clay Berry, keeping Hal Jackson's legacy alive on 107.5, aired from 5 to 7 p.m. on Sundays, consistently placed number 5th or better in the ratings among adult contemporary listeners since its first broadcast.
Although the station has not issued a specific reason for the cancellation of the show, Debi B. comments, "They didn't want us anymore. It's just that simple. They gave us an option to have a broadcast where we could say goodbye to our millions of listeners; but we chose not to do that. We just aired one of our regular shows on our last day, which was March 29."
Fans and industry insiders are dismayed about the termination of the popular show that has been a New York institution for years and its cease to broadcast offers a chilling message to audiences who crave to hear songs made popular by so many household names.
Sunday Classics, the brainchild of the late Mr. Jackson, initially launched as a two-hour broadcast back in 1982 which immediately expanded up to 8 hours and was a go-to program for African-American artists, including luminaries Michael Jackson, Janet Jackson, The Jacksons, Whitney Houston, Stevie Wonder, Cissy Houston, Alyson Williams, Me'Lisa Morgan, Prince, New Edition, Ron Isley, The Isley Brothers, Hezekiah Walker, Toni Braxton, New Kids on the Block, and hundreds of other household names. Chronicling the history of Black music through insightful news pieces, exclusive interviews and quizzes and trivia, Sunday Classics soon became a model that other radio stations throughout the world have emulated.
Debi B. served as Hal Jackson's co-host with her distinct radio-friendly voice and her vivacious personality coupled with her experienced, legendary husband was a winning combination. Serving the listening needs of a discerning audience whose ear palate connected with the familiar sounds of famous chart toppers, Hal Jackson's Sunday Classics remained on the air from its inception. Following the death of Mr. Jackson in May 2012, the show's title was changed to Sunday Classics with Debi B and Clay Berry (the show's executive producer).
With the demise of Sunday Classics, Debi B. plans to continue her philanthropic efforts, which include her duties as the CEO and President of the Youth Development Foundation, Inc., which offers scholarships to young women, ages 13-17.
The cancellation of Sunday Classics leaves Mrs. Jackson free to pursue her passion: photography which led her to becoming the first women to annually host a one-woman photographic show at the Adam Clayton Powell, Jr. State Office Building in New York City. All proceeds from the sale of Debi's photography are donated to the Youth Development Foundation, Inc. (YDF) of which she is the CEO and
President. Her volunteerism extends to such non-profit organizations such as Wheelchair Charities which has raised millions of dollars to mobilize, educate and entertain quadriplegics and paraplegics at the Henry J. Carter Specialty Hospital and Nursing Facility and Black Women for Black Girls. Mrs. Jackson plans to pursue her career as a photographer.