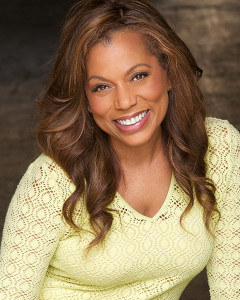 Former TV Talk Show Host/Voice of Divorce Court/Actress Rolonda Watts' radio show "Sundays With Rolonda" can now be heard on CBS Radio's new digital platform "PLAY IT!"
In addition, the talented beauty, who is also an accomplished actress, is in Tyler Perry's latest installment of Madea's adventures, "Madea's Tough Love." In Tyler's first animated film, fans of Madea can now watch all of their favorite characters including Madea, Uncle Joe and Aunt Bam in a whole new way. The larger than life Madea gets herself into even more over the top and outrageous situations – all in the name of helping children save their youth center. Rolonda joins the voice talent of Tyler, Cassi Davis, William "Bootsy" Collins and Cree Summer.
"Madea's Tough Love" is out on Digital HD on January 13.