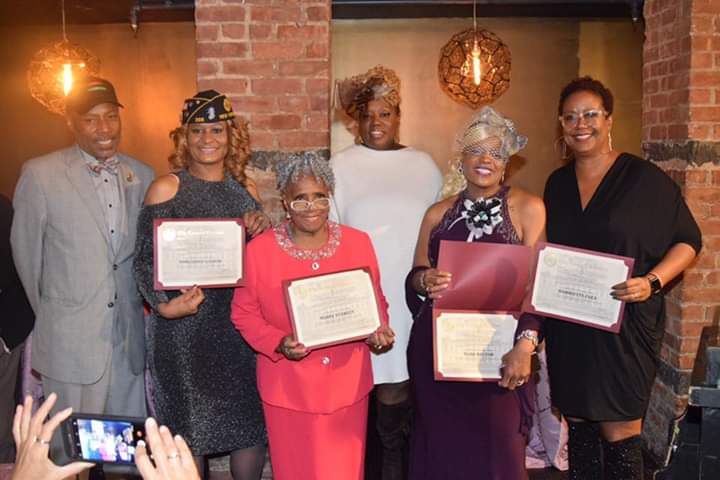 It was an afternoon that won't soon be forgotten as the Ella Nixon Toy & Gift Drive (now in its 5th season) gave their first Ladies Who Lunch For Charity-luncheon. The Ella Nixon Drive not only works to secure a Happy Holiday for those in-need but also serves to encourage others to orchestrate their own fundraising events. On Saturday November 3, ladies and gentlemen dressed to impress and all met at the Row House in Harlem to mingle and dine with a purpose. The date was co- hosted by Dr. Jeff Gardere psychologist to the stars and New York City Council Member Bill Perkins.
Each year The Ella Nixon Toy & Gift Drive personally hand-delivers to children on Christmas Eve or Day, to multiple locations through-out New York in a list of places that includes *Safe Horizons (Young Men & Women Manhattan) *Children's Village (Dobbs Ferry) *Springfield Garden Family Center (Queens) and *Bronx Kids. As the holidays approach, there will be laughter and cheer for some, while sadness and tears will be the theme for others. The Ella Nixon Drive works to bring awareness to the goodness and beauty of giving. Also, in attendance for the fab, Fall event was radio personality and buzz maven Flo Anthony along with producer, arranger Norman Connors.
The Ella Nixon Drive gave birth to "Ladies Who Lunch For Charity" in order to bring attention to their Toy and Gift Drive while celebrating the wonderful and tireless work that its honorees do. "Ladies Who Lunch For Charity" strives to honor those who over the years have unselfishly worked to serve others. This first of what will be an annual event presented exciting entertainment from the Men Of Get Ready A Motown Revue and then there was dining and dancing as attendees saluted the outstanding accomplishments of Educator and Local 205 President, Mabel Everett, best -selling author of the book "Jumping The Broom" Harriette Cole, who is also the founder of DREAMLEAPERS a multi-pronged educational platform designed to help people access and activate their dreams. Women Veterans Advocate Dorcedious Davis and retired NYPD turn entrepreneur Elise Rector.