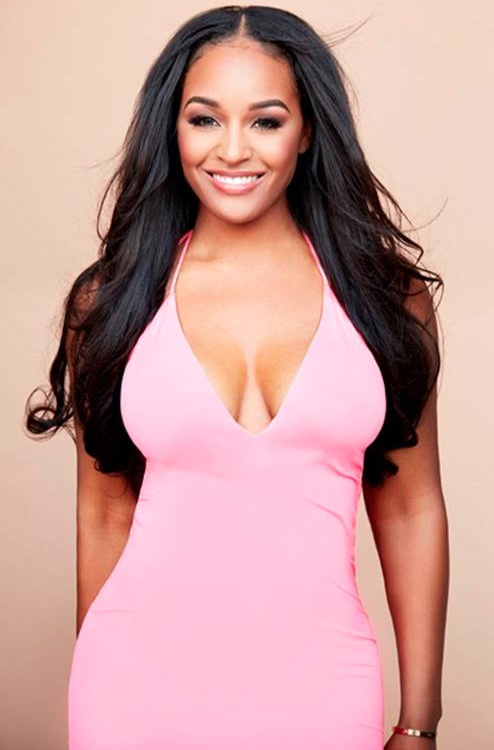 Brandi Maxiell was born and raised by her single mother, Terri Duncan in Dallas, Texas. At an early age, she was taught that education was the key to success. With little in her mother's pockets,Brandi's mom worked hard to keep her in the best schools. Brandi graduated from The University of North Texas in 2007 and moved in with her high school sweetheart and fiancé, Jason Maxiell. At the time, Jason was living in Detroit, where he played Professional Basketball for the Detroit Pistons.
While in Detroit, Brandi discovered she had Ovarian Cancer. Upon learning her diagnosis, Brandi quickly moved back home to Dallas for surgery and treatment. The cancer was a surprise forBrandi, because at the time, she was a healthy 24 year old, ready to start new beginnings in Michigan. Due to the surgery and chemotherapy treatments, Brandi also suffered numerous other health issues. After months of treatments, in 2008, Brandi finally became cancer free
.In August of 2010, Brandi had her dream wedding and married and Jason Maxiell. Jason quickly wanted to have children, but Brandi discovered that she had fertility issues. That same year, she went through IVF treatments and unfortunately, they failed. This was a low blow for Brandi because she wanted to be pregnant and become a mother.Although she was discouraged, Brandi did extensive research on IVF, tried again and it finally worked! Jason and Brandi welcomed a beautiful baby boy on 11/11/11.
Brandi is currently a cast member on the popular VH1 show, "Basketball Wives LA" and is the owner of "Midway Salon & Suites" in Carrolton, Texas. Brandi has appeared on the E! True Hollywood Story "Basketball Wives", Access Hollywood, The Insider, The Arsenio Hall Show, Jet Magazine, OK! Magazine, Life & Style Magazine, Christian Post and much more. Brandi spends her time playing with her precious son and giving back through various Ovarian Cancer Foundations.Brandi is happy to say that she is on the journey to working on baby #2!