North Brunswick Resident Focused On Being Positive Role Model for Children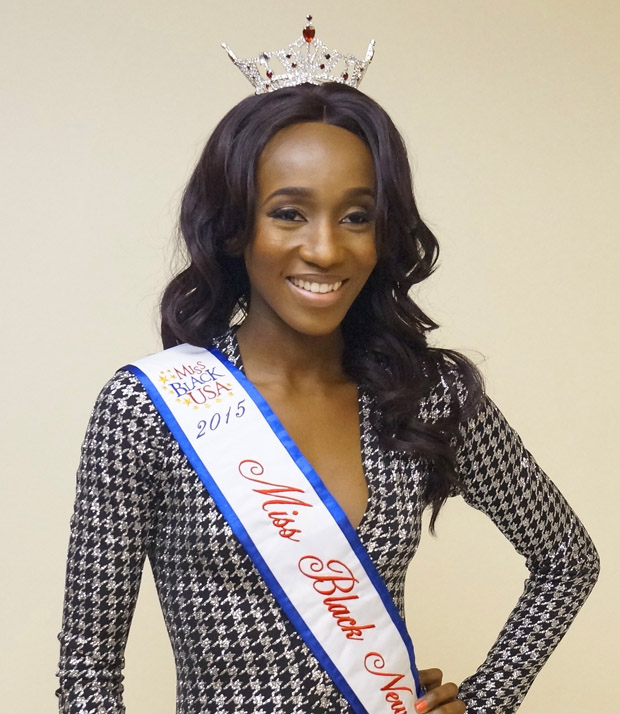 Kean University graduate Fatmata Savage is a firm believer in "stepping outside of your comfort zone" and the North Brunswick resident is doing exactly that as the 2015 Miss Black New Jersey USA. She will represent New Jersey in the Miss Black USA 2015 pageant to be held in Washington D.C.
"I hope I can be a good role model for children," said Savage, who received her Master's Degree in Social Work (M.S.W.) from Kean in May. "I believe in being active out in the community and I am working with the Boys & Girls Clubs with various activities. My goal between now and the pageant in August is to really serve as a success coach and to help children achieve their goals."
Miss Black USA was founded in 1986 to provide educational opportunities to African American women and has awarded more than $300,000 in scholarships.
"I think education and mentorship is very important," said Savage, a graduate of North Brunswick High School. I would never have made it this far in life without a strong support system. Children really need that support system to succeed."
While pursuing her M.S.W. at Kean, Savage worked part-time as an assistant in the office of Dr. Jeffrey P. Beck, Dean of Kean's Nathan Weiss Graduate College.
"Dean Beck and many faculty members really gave me the support I needed to achieve my goals," she said. "I am also fortunate to have received the overwhelming support of my parents, sister and extended family, as well as my sponsor, the Empak Corp.
Savage was a recipient of the Harriet Bloomfield Scholarship from the National Association of Social Workers (NASW) and the Kean University Harwood Endowed Scholarship. She has served as an intern with NASW and multiple organizations, including JFK Medical Hospital: Haven Hospice; The Milton School in Maplewood; and Adult Protective Services of Bergen County. Savage also served as the student representative on the Academic Review Board Kean and was a member of the university's Graduate Senate Committee.
"I have a very ambitious nature and rarely take no for an answer," Savage said. "When I hear no I just keep going. Hopefully those qualities will serve me well in representing New Jersey."