By Flo Anthony
Publisher/Editor In Chief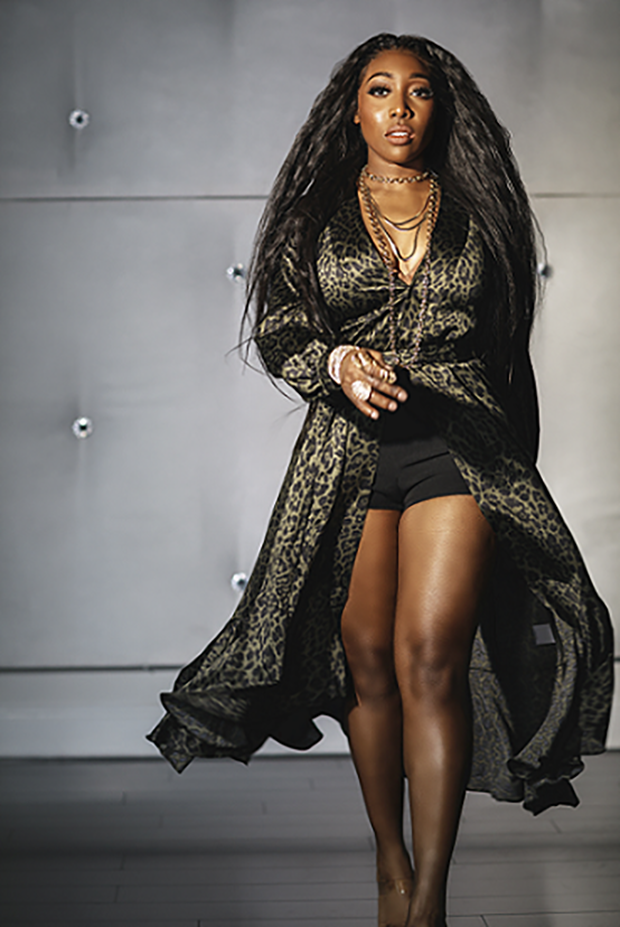 Her name stands for "sweet and loveable," given by the mother of the singer, songwriter, actress and record label owner. The artist known as Sayonne worked her way through the music and recording industry, landing a successful 2019 hit, "2 Worlds (Remember)." Now she has a hot new single, "Hot Sauce," as well as an upcoming album.
     Says Sayonne: "Hot Sauce' is really exciting. I'm happy that it's being well received despite the sadness that's going on around the world."

     Also an actress, Sayonne held starring roles in productions of Dreamgirls, Hairspray and the off-Broadway production of Little House of Horrors.
     "I had to pull back on the work in musical theater to focus on my music," explains Sayonne.

    This innovative artist conceived the lyrics for "Hot Sauce" out of inspiration from her brother, Christopher, who serves as his sister's creative/director and sounding board.
    Says Sayonne: "I wanted to write a song to get Chris to dance and what I had created so far, he flat out said, 'sorry, I'm not feeling this!' So I came up with 'Hot Sauce' which shows off a spicey side of my personality. After a short listen, Chris said, 'you've got a hit!"

     Although Sayonne has been quarantined since the beginning of the COVID-18 pandemic in March, she did participate in a virtual concert for Get In Get Out Magazine, which raised money for LGBTQ homeless youth in New York City.
     "I believe they raised the necessary funds," says Sayonne.

      Meanwhile, this songstress lists the late Whitney Houston, Brian McKnight, Mariah Carey, Brandy, Sam Smith, Adele and Bruno Mars as her favorite artists.
     Recently, Sayonne, along with Double XXposure founder/president Angelo Ellerbee, has teamed up with the UK-based Jamma Music- an online platform that brings musicians together with venues and booking agents in Great Britain.
     "We have great pride in introducing R&B/Pop artist Sayonne to the UK market," said Ellerbee. "She is an innovator-edgy, yet classic and fashion forward- with extraordinary stage presence that will leave you thirsting for more. I love Sayonne's energy, vocal style and her work ethic to get the job done."

SAYONNE EPK – https://www.youtube.com/watch?v=FUjUgjr1zTs&t=234s