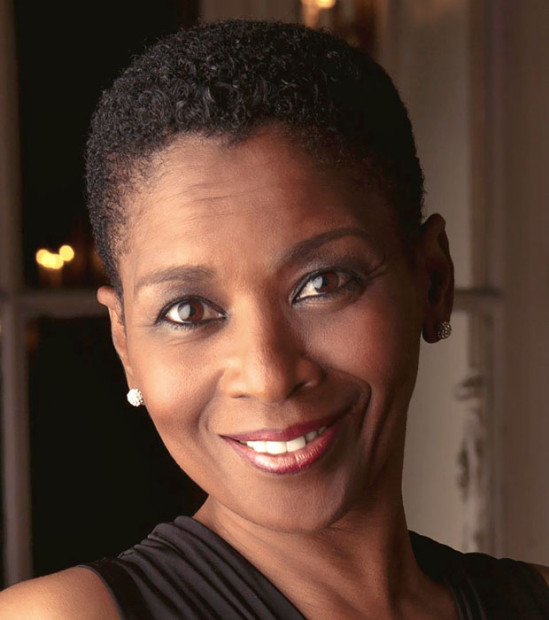 The Los Angeles NAACP has named Dr. Gloria Zuurveen as its Ida B. Wells-Barnett Journalism Award recipient during its 2015 Annual "Roy Wilkins Freedom Fund Awards Gala". The event will be held on Thursday, May 21, 2015 at the Millennium Biltmore Hotel, 506 South Grand Avenue in downtown Los Angeles. The pre-dinner concert featuring Seville will begin at 6:00 pm.
Each year, the Los Angeles NAACP recognizes individuals from the education, social, economic and political sectors that have made noteworthy contributions in the community. This year's theme is "Stony the Road We Trod."
All are invited to register and attend the event, which will include luminaries such as Earl Gales, Chairman and CEO, Jenkins, Gales & Martinez Inc. -Lifetime Achievement Award; Curtis Simpson, President, Simpson Family Mortuary, Inc. -Lifetime Achievement Award; The Honorable Herb J. Wesson Jr., President, Los Angeles City Council -President's Award; Sheryl L. Spiller, Director, Department of Public Social Services -Trailblazer Award; Dolores Huerta, Labor Leader and Civil Rights Activist-Social Justice Award; Rev. Larry Dove, Pastor, Park Hills Community Church – Ecumenical Award; and Yara Shahidi, Actress on the hit television series Black-ish and 2015 Image Awards "Best Supporting Actress in a Comedy" -Youth Award.
Dr. Zuurveen is receiving this award for her strong commitment she has demonstrated during her 20- year career in crusading journalism that has given voice to the voiceless in PACE NEWS, a weekly adjudicated newspaper she founded in 1995. Dr. Zuurveen has been instrumental in calling educating and calling attention tocritical issues that directly affect the welfare and lives of African Americans.
Dr. Zuurveen, like Mrs. Wells-Barnett is a native Mississippians as well as being crusaders against injustices and disenfranchisement of African Americans. Like Mrs. Wells-Barnett, who started a newspaper to speak out against lynching, Dr. Zuurveen started her own newspaper to speak out against stereotypical and repugnant comments a white teacher were making about African American students, her daughter included, in the public school system.
Dr. Zuurveen currently serves as Founder/Owner/Publisher of her namesake PACE NEWS, where she publishes a weekly newspaper. Additionally, Dr. Zuurveen is licensed minister who is founder and teacher of Branch of Christ Outreach Ministry (BCOM); Founder/President/CEO of Parent Action Coalition for Education (PACE), a 501c3 nonprofit organization that helps drive students to careers in journalism through the Journalism Education Enrichment Program (J.E.E.P.).
Dr. Zuurveen also serves as a volunteer at the Grace Hopper STEM Academy, a Public Independent Residential Middle Charter School for girls, on the St. Mary's Academy campus in Inglewood, California.
Dr. Zuurveen, as the founder/owner/publisher of PACE NEWS a Los Angeles County and City legally adjudicated newspaper of general circulation since 1995 was recently featured on NBC4 Life Connected Black History series produced by Anchor General Assignment reporter and president of the Los Angeles Press Club, Robert Kovacik.
Dr. Zuurveen is the first African American woman appointed to the Los Angeles Press Club Board of Directors in its 100 years history where she serves as secretary. Dr. Zuurveen is a licensed ministered and founder of Branch of Christ Outreach Ministry (BCOM), an outreach ministry whose purpose is to halt biblical illiteracy among saints and unbelievers alike through its weekly Bible Literacy Training (BLT). Dr. Zuurveen is a member of Park Windsor Baptist Church under the leadership of the Rev. Terrell Taylor. Dr. Zuurveen holds a Bachelor of Biblical Studies, a Master's Degree in Religious Education and a Doctorate in Ministry from the Ministerial Training Institute (MTI) Bible College.
Dr. Zuurveen has received numerous awards and recognitions, one of them being, selected as the Black Business Association 2013 Community Based Business of the Year as well as the 2013 Small Business of the Year by California State Senator District #26, former Senator Curren D. Price, who now serves as Los Angeles City Councilman for the New 9th District.
Dr. Zuurveen, like Mrs. Wells Barnett, is not limited by her gender or race when it comes to speaking out to trouble the waters with her journalistic pen as Mrs. Wells did often or to ensure that peaceful waters flow as in her latest endeavor as co-producer of The New, Multimedia One-Man Show, Ghost in the House, starring Tony Todd (Candyman) The Life and Times of Jack Johnson written by Ernie Hudson and Frank Megna and directed by Megna. This collaboration with co-producers Diana Ljungaeus, Bob Ladendorf, two-time Emmy Award winner Raymond Bell and Dr. James Ogden has proven fruitful as the play is scheduled for October 9-12, 2015 at the UCLA Schoenberg Theater.
Minnie Hadley-Hempstead, Los Angeles NAACP President said, "This is an opportunity to celebrate and honor those who have made and continue to make a difference in the lives of people of all races."
In 1914, the Los Angeles Branch of the NAACP was formed in the home of Drs. John and Vada Somerville, both graduates of the University of Southern California School of Dentistry, and active leaders in the affairs of the black community. Currently, the branch continues to support the programs and policies of the NAACP with aggressive action at the local level, with our focus on education.
The NAACP is the oldest, largest and strongest civil rights organization.