By Flo Anthony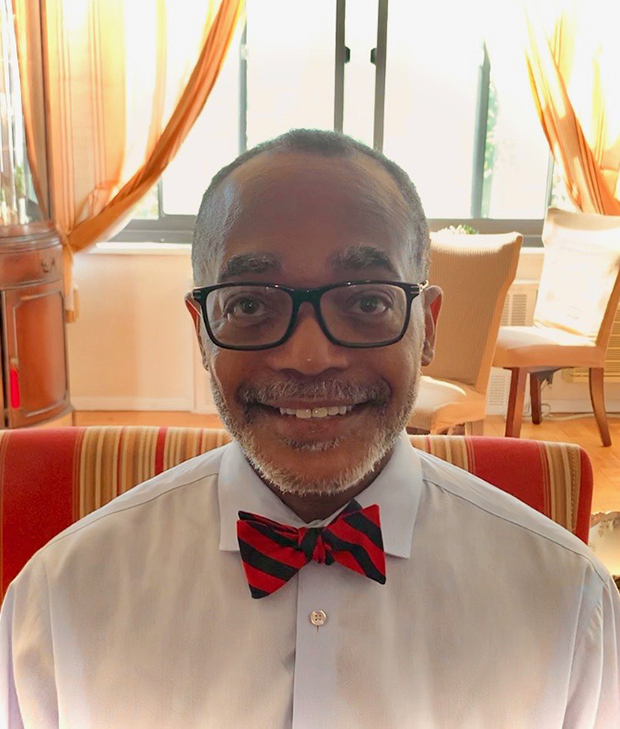 In this COVID-19 era and in this time of nationwide activism, The Greater Harlem Chamber of Commerce presents The Harlem Summits, which will include The Pride Summit on June 24, which will discuss "How The LGBT Community is advancing despite the pandemic."

     The esteemed panelists for the summit are comprised from a prestigious list of Pride leadership and tastemakers including co-chairs Irene Gandy and Donna Walker-Kuhne, Emil Wilbekin, Emilio Esosa, Nona Hendryx, Monifa, Mira Gandy and the Honorable Judge Franc Perry, whom Blacknoir.nyc had the honor of speaking with about his participation in the summit.
     In November 2017, Franc was elected as a Justice of the Supreme Court of the State of New York. He is the first openly gay African American elected Justice in the history of New York.

    Blacknoir.nyc: "As New York City moves into Phase 2, how does everyone deal with the pandemic?"
     Perry: "We have to move very cautiously. We will never get back to normal. Normal didn't serve us very good as a people as a community. We were so self-served. With the pandemic we were able to go into ourselves to reevaluate our lives. As a community we have not finished the first wave. We see people outside without masks or gloves. It's frightening. You have to wear a mask and gloves."

     Blacknoir.nyc: "What effect does the systematic racism that we have tragically witnessed the last few weeks have upon emotional and mental distress?"
     Perry: "We are a surviving people. We survived slavery, the wars…we survived lynching, torture in the '1960s. Just because it wasn't overt, it has been covert. We must remember who we are. God has watched over us. It has never been easy for us. We are fighting for our children. I want to leave this world a better place than how I found it."

     Blacknoir.nyc: "How are you moving forward personally?"
      Perry: "In addition to being a Supreme Court Justice, I am also an ordained pastor. I go into my second place every night and every morning thank God. It is not easy being the only Black Supreme Court Justice. I thank God I've been given an opportunity to serve my community."

      The Harlem Summits are an extension of the Greater Harlem Chamber of Commerce's "Support Harlem Now" campaign, created to support our communities and those severely impacted by the pandemic uptown. The "Support Harlem Now" campaign since its inception in March has yielded excellent results that include providing over 1,000 meals daily to those in need in Harlem; distributed Personal Protection equipment (PPE) gloves, gowns and masks to essential workers , provided business support – assisting small businesses with the Payroll Protection Plan (PPP) application process ; helped to mitigate the Technology divide by providing devices (tablets, laptops) and leading the campaign on connectivity, digital literacy and education.