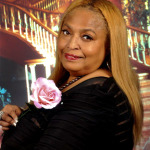 By Flo Anthony — Tyler Perry is a dad! E! News can confirm that the entertainment mogul's longtime girlfriend, Gelila Bekele, gave birth to their first child, a song named Aman, last Sunday.
"Everyone is doing great," a source tells us. "They are so happy."
Perry's been known to wear many hats in Hollywood, from director to actor and even producer, but now he's taking on the role of proud papa for the very first time.
"We're very excited about it, very excited," Perry told E! News earlier this fall when asked about his girlfriend's pregnancy at the New York premiere of Gone Girl.
The 45-year-old also accidentally revealed his child's sex during an interview with Extraaround the same time.
When asked what kind of father he hopes to be, Perry responded, "The greatest gift I'm being given right now is the opportunity to give the little boy in me everything I never had, so that's what I'm excited about. This beautiful human being that God has allowed to come into my life for me to get to know, because they come with their own personalities, who they are, to shepherd and usher him…"
He then stopped, laughed and exclaimed, "I said 'him!'" Perry paused for a moment before clarifying, "…into whatever the child is supposed to be is what I'm going to do."
Congratulations to the happy family!
Photo By 82nd_Academy_Awards,_Tyler_Perry_-_army_mil-66455-2010-03-09-180359.jpg: Sgt. Michael Connors – 302nd Mobile Public Affairs Detachment derivative work: Beao [Public domain], via Wikimedia Commons