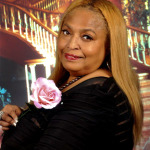 By Flo Anthony — TMZ is reporting that champion boxer Floyd "Money" Mayweather is in a state of shock because he was on Face Time with one of his best friends, Earl Hayes, when the rapper pulled out a gun and shot and killed his wife, VH1's Hit The Floor Devils Girl dancer, Stephanie Moseley, then killed himself.
Sources say the rapper, who was part of the boxer's Money Mayweather team, called Floyd on Face Time December 8 in a rage, over claims his wife had been unfaithful. The couple who married in 2008, reportedly broke up two years ago over an alleged affair Stephanie had with Trey Songz.
They got back together, but Hayes accused the gorgeous dancer of having multiple affairs with various other entertainers.
Hayes told Floyd he was going to kill his wife. The champ was pleading with him to get himself together…..to no avail. He saw the entire tragedy unfold. Sources say he is in shock and having extreme difficulty dealing with the fact that he witnessed a horrifying murder/suicide.
Trey Songz tweeted out: "RIP babygirl. Once an angel on earth, now watching over us from heaven. You'll be missed but never forgotten. Love.
Aside from her role as one of the Devils Girl dancers on Hit The Floor, Moseley danced with top entertainers including Rihanna, Chris Brown, Jennifer Lopez and Brittany Spears.
VH1 issued a statement to US Magazine, mourning the death of the dancer, "We are incredibly saddened to hear the news of the passing of Stephanie Moseley," the network said. "VH1 and the entire Hit The Floor family send over thoughts and condolences to her family and friends at this difficult time."