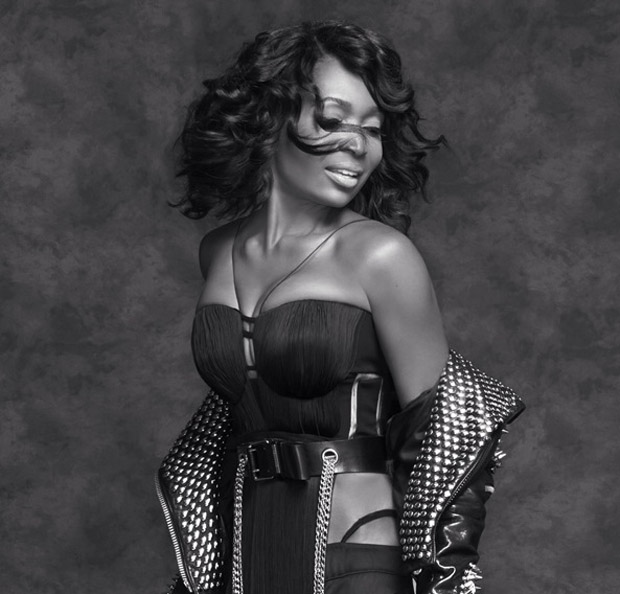 Woman To Watch / Photo Credit: Rob Ector /

Who is Marlo Hampton? One thing is certain, Ms. Marlo cannot be summed up in a word although stunning, dynamic, resilient, brave and determined are few descriptions that fit this super star in the making. We all know her as the sassy and self-assured fashion maverick on Bravo's Real Housewives of Atlanta and the girl we loved or loved to hate on I Dream of NeNe. But her portrayal in these roles barely scratch the surface of who she is and the star power she exudes.
Once you meet Ms. Marlo you know there is something special about this southern beauty from St. Petersburg, FL. She is very comfortable in her skin. Although one look in her eyes lets you know there's more to this diva than a great wardrobe and a bright smile. She's been through some things and life hasn't always been kind. But she's a fighter and more importantly, a shining example of what it means to be a true survivor. As a child Marlo Patrice Hampton was a ward of the state who grew up in the foster care system due to her mother's drug addiction and abuse. However, even this did not dim her light. To cope with her situation she developed a love for fashion and a sense of style that has made her one of the most sought after stylist on the fashion scene today.
Another little known fact is that Ms. Marlo is not just a pretty face, she's also a scholar! Marlo received a Bachelor of Arts from the College of Arts and Science in 2003 from the University of Southern Florida where she studied Social Work and Interdisciplinary Science. She then decided to take her talents to the city of Hotlanta, an emerging mecca for talented and accomplished African-Americans.
By 2008, Ms. Marlo and her signature style opened her first high-end fashion boutique which catered to the who's who of Atlanta's elite. And while it was her love of haute couture that gave her entre' to the circles of the rich and powerful, it was her spirit, determination and passion that has left its mark in the hearts of clients, customers and fans worldwide.
And this multi-faceted woman has yet another dimension to reveal… Her generous spirit of giving. Much chatter has been abuzz about Marlo's checkered past, yet her experiences, negative and positive have shaped the evolution of her character. We all have a past not worthy of pride, but not all of us use it and the lessons learned to help others in tangible ways like she does…
Taking what was meant to destroy her, abuse, foster care, abandonment, jail, and using these experiences as a platform to raise awareness to issues affecting young women, Marlo formed the Glam It UP! organization which is dedicated to encouraging young girls, 13-17 in the foster care system to excel beyond their current status to achieve success in all areas of their lives.
Additionally, every holiday season Marlo spearheads her "Simply Giving" initiative which provides Thanksgiving meals and Christmas presents to families in need.
As 2015 approaches the stunning, dynamic, resilient, brave and determined Ms. Marlo is working on several branding and fashion endeavors. This diva's star quality is on the rise and she has no plans to stop until she reaches her goal – to achieve a life equal to extraordinary.