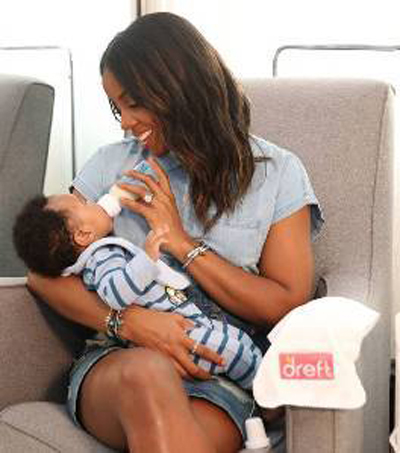 Wednesday, May 6th in New York City, mom, singer/songwriter and avid Dreft user Kelly Rowland will unveil Dreft's new line of laundry care products that match the different stages of babyhood and their #Amazinghood campaign.
This Mother's Day, Kelly is talking about her amazing, personal journey of becoming a family – and how Dreft has become an important part of it. She will talk about her life as a mom and her plans to celebrate her first Mother's Day while enjoying afternoon tea.
Additionally, as part of the #Amazinghood campaign, Kelly and her son Titan will be appearing in a mini-series of video snippets that chronicle the amazing moments they share as a family. Consumers can view these videos exclusively on Dreft's social media channels.