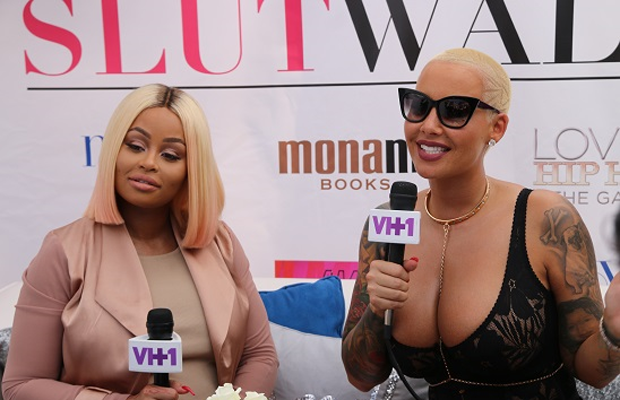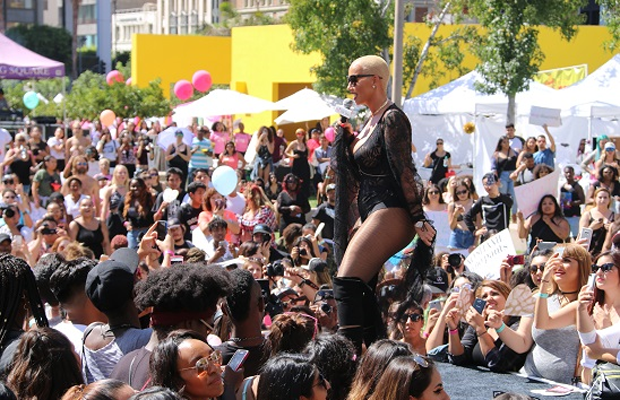 On October 3, MYX Fusions Moscato, Monami Entertainment, and VH1 Networks partnered with Amber Rose and the Amber Rose Foundation for the 2nd Annual SlutWalk at Pershing Square in downtown Los Angeles. Hosted by media personality Perez Hilton and viral internet sensations Frenchie Davis, Toni Romiti and Joanne the Scammer, the SlutWalk drew over 6,000 attendees in support of women's empowerment and social justice.
Monami Entertainment hosted a VIP booth experience where attendees had an opportunity to chat on social media and enjoy cocktails courtesy of MYX Fusions Moscato. TV personality Blac Chyna along with talent from Love & Hip Hop were on hand, including: Ariane Davis, Floyd "A1" Bentley, Lyrica Anderson, Mariah Lynn, Moniece Slaughter, Nia Riley, and Shanda Denyce.
Guests were treated to surprise appearances and performances by Trina, Mariah Lynn, Joanne The Scammer, Savannah Brown, Frenchie Davis, Margie Plus, Dyson, Clip Percussion, Dance Hall King Chrissy, Kap G, Jenzi Russel, Lexy Panterra, Twerk Girls, Saint Clair, DJ Duffey and DJ Carisma.