Story & Photos by Lieba Nesis |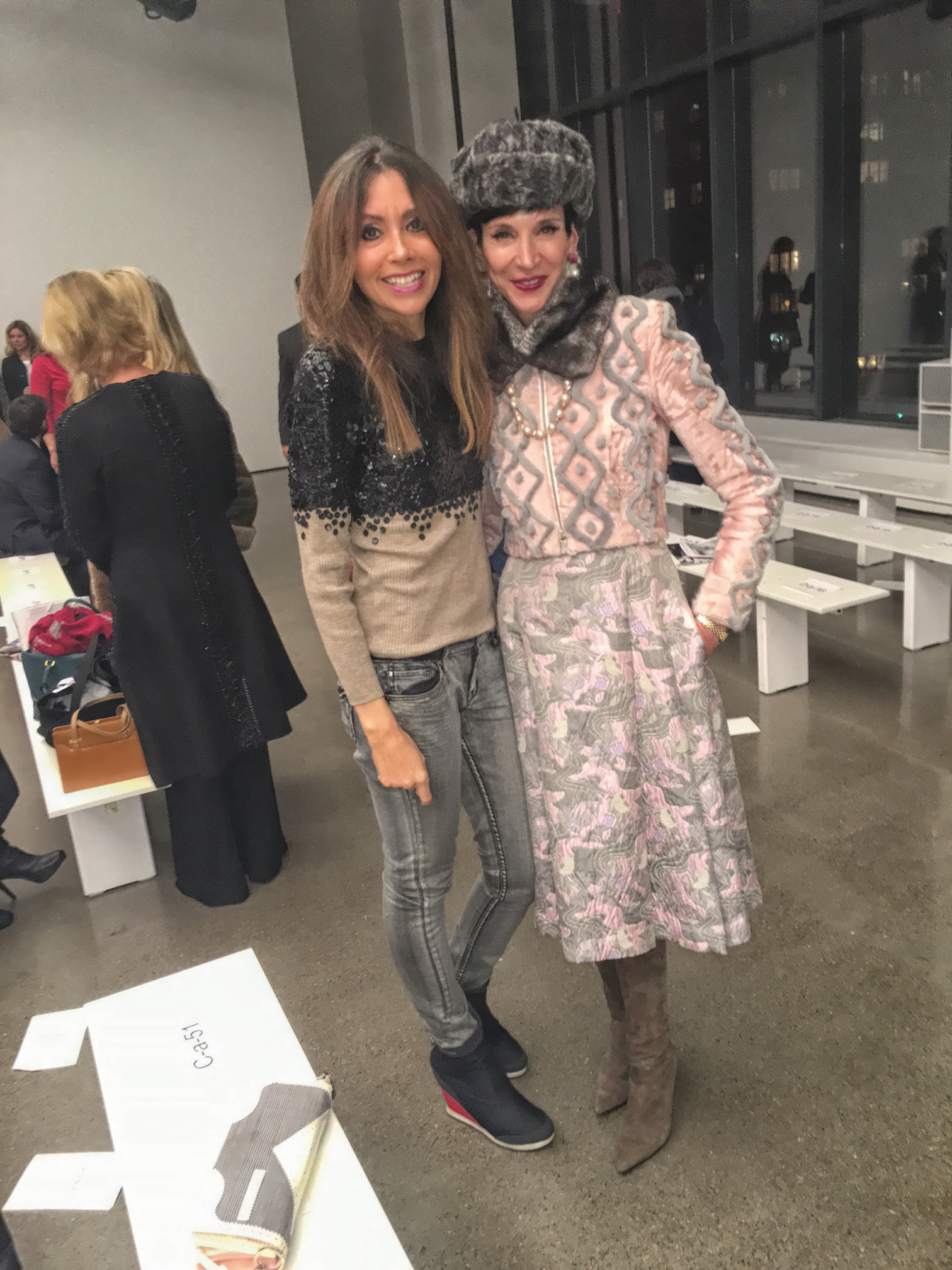 Zac Posen showed his Fall Winter 2016 collection at Spring Street Studios on Monday February 15 on a snowy, cold evening. However, nothing could prevent the vast crowd from attending this "fashion happening" with Ken Downing, Fern Mallis, Amy Fine Collins, Pat Cleveland and June Ambrose, just a few of the elite who trekked through the snow. Posen is a 35-year-old fashion wunderkind who won the Swarovski Perry Ellis Award for Womenswear in 2004 and continues to be a favorite of celebrities such as Rihanna, Sofia Vergara, Dita Von Teese and Amber Heard. He has appeared as a judge on Project Runway and frequently attends galas and award ceremonies with a celebrity counterpart on his arm. His mermaid structured gowns are his signature design and many have compared him to the great Charles James. After experiencing financial hardship in 2010, Posen went into "survival mode" and scaled back on the extravagance of his productions. Nevertheless, I was anticipating a show filled with elaborate gowns and gimmicky designs but was surprised when a demure, staid collection was shown akin to Thakoon or Ann Taylor. Posen stated that the inspiration for the clothing was Princess Elizabeth of Toro who achieved fame for her kindness, beauty and intellect. This "royal collection" contained a color palette focusing on jewel tones- including crimson, jade, grey and blue. The muted colors and severe hairstyles were a bit disappointing, especially when coupled with the gloomy weather.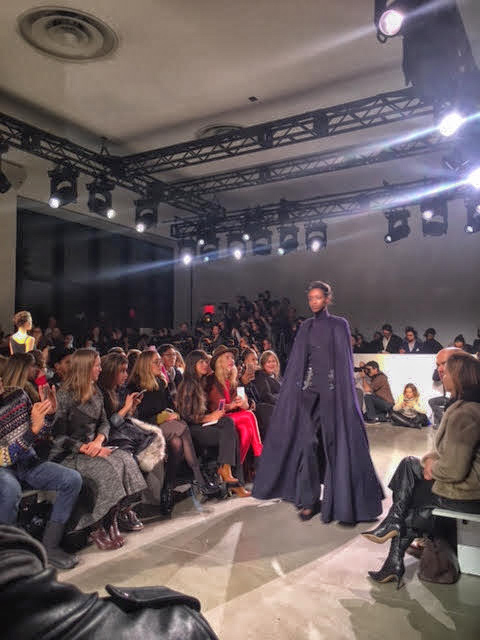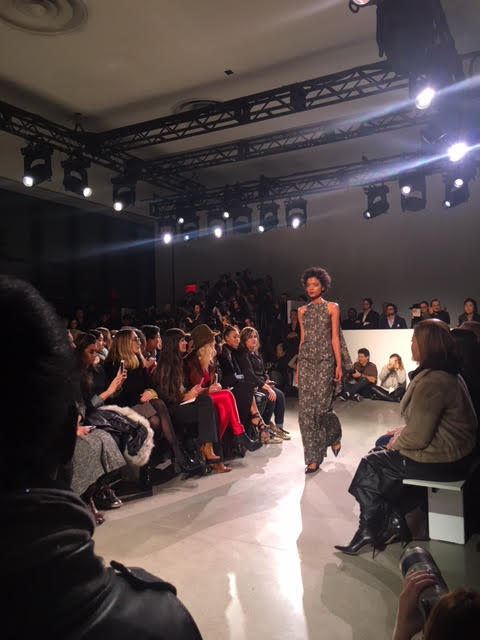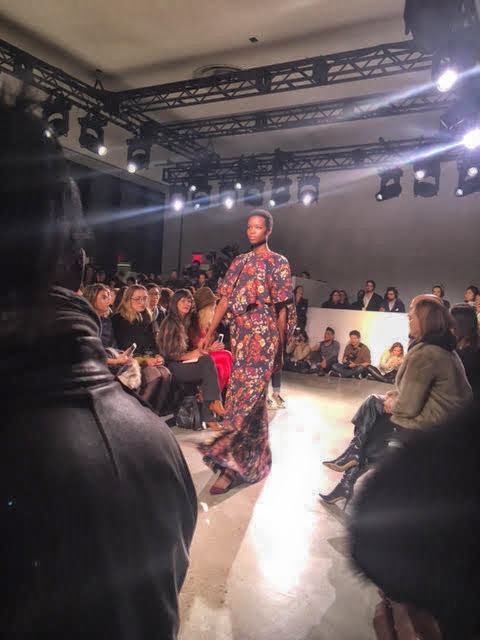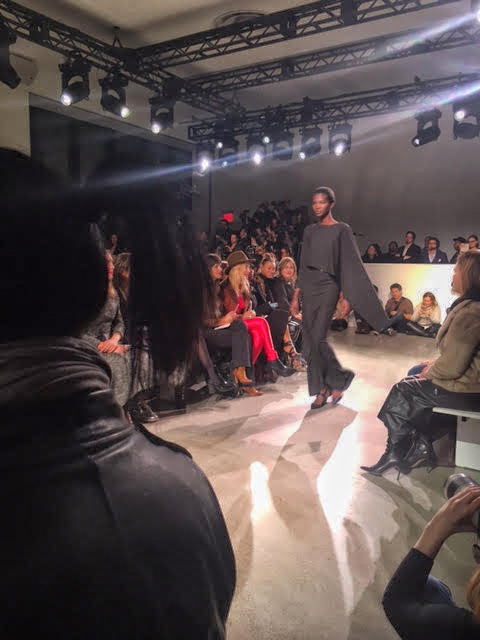 The collection opened with an oxblood cashmere wool coat coupled with cropped trousers and a turtleneck in the same color. The tailoring was immaculate, and this look was "elite royalty meets soccer mom," proving practical for women of all ages and professions. Posen continued showing various iterations of this oxblood color on models who had shaved or shorn hair. This wintery look was in sharp contrast to the vast array of floral dresses in purples and blues which were summery and pleasant, but ill-suited for a winter collection. His asymmetrical hems and sleeves were perfectly executed with the expertise of a design aficionado- someone who understands his craft. The drapings of his dresses were impeccable; however, they lacked the wow factor of his Academy Award gowns. There was a fluidity and delicateness to his black floor length dresses with the models ethereally floating down the runway. The skirts and dresses were mostly three-quarter length, an interesting choice especially when compared with his cropped trousers. My favorite look of the evening was the navy floor-length vest with a midnight cashmere cape paired with navy pants; this was dramatic show-stopping elegance at its best. Cady was used on much of the attire to provide a comfort and elasticity to the fabrics and the ease of the garments were readily apparent. Some of the grey and burgundy blazers were boxy and militaristic with an austereness that conjured up a Jane Austen novel. The last dress of the 47-piece ensemble was a black stretch cady wrap shoulder capelet gown with hand-embroidered glass bead trim-a perfect synopsis of the entire presentation: elegant, fluid, understated and most importantly comfortable.