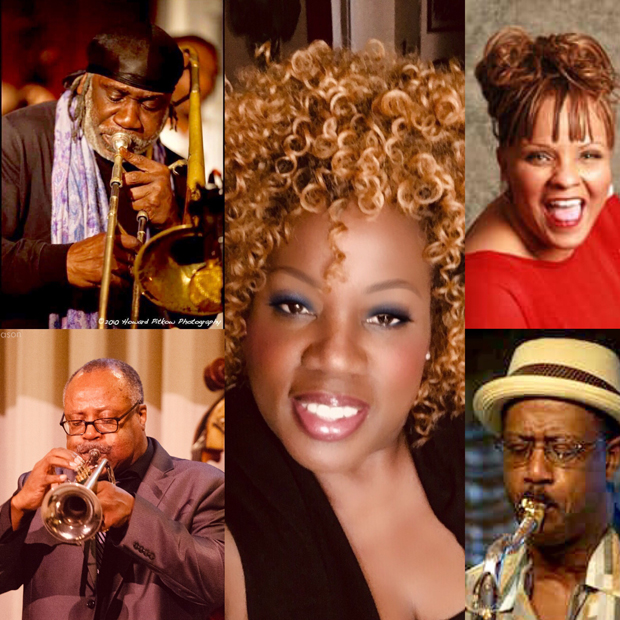 On Saturday, Dec. 21, 2019 at 5pm, Make Music New York will present their third season of  Rambunctious, New Orleans Second Line Swing, and they invite the general public to be part of the celebration. With songs from Roz Nixon's critically acclaimed musical "Dedication To Louis Armstrong," it will be an evening of Fat Tuesday- Mardi Gras as a traditional brass band "turns up" in the heart of Harlem on a Trolley Car- traveling across one of the most famous places in the world 125th Street.
Over the years writer, director and producer Roz Nixon has presented or produced a collection of concerts, festivals and theatrical productions including the musical "Dedicate To Louis Armstrong" a story of Satchmo's travels during his early years. The show was the first theatrical performance ever to be a part of a major Jazz Festival and featured Jazz Superstars like Roy Hargrove, Terrell Stafford, Christian McBride, Wycliff Gordon, Bernard "Pretty" Purdy and John Hicks just to name an incredible few.
This Winter's Solstice  performance of Songs from "Dedicated To Louis Armstrong" boasts well seasoned and beloved performance lfrom songtress Antoinette Montague who will be leading an ensemble of Jazz Masters like saxophonist Patience Higgins, trombonist Frank Lacy trumpeter Eddie Allen with Jason Patterson on drums. The 2019 Make Music NY, Winter Festival is a FREE event and All are welcome to join in on the fun and jam to Armstrong classic like  "Saints Go Marching In" Basin Street Blues" and  "You Rascal You"  The event will be a  evening of  holiday cheer and great entertainment for the entire family.  The pre-party begins at 4pm in front of The Brownstone Boutique, 24 West 125th Street, for more information call 646 373-3690.