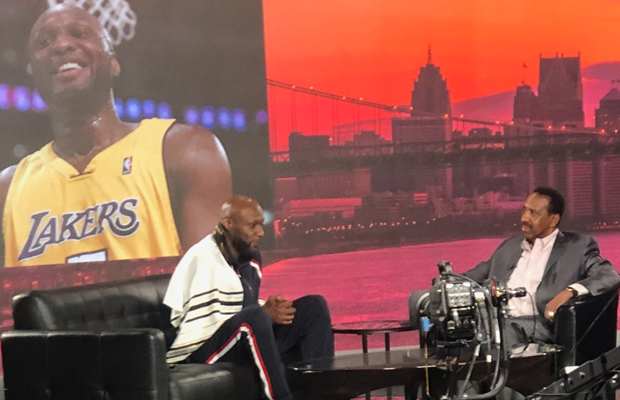 Impact,  which is a faith based network, has expanded its programming with A-list  names for original shows. 
This must-see TV includes Lamar Odom's Lamar Loves?, which has been green lit. The show centers around the two-time NBA champion's spiritual convictions,  finances, family and love of sports'  journey, following a rough patch in this world-class athlete's life.
Taranasha Wallace's cooking series, Soul Food, explores great recipes for love and success.
Onyx rapper/actor Fredro Star will host Behind the Grind, which explores the mental health of celebrities and the pressure of success in the entertainment industry.
Lastly, the boxing series Star and Champions hosted by Dan Rafael, returns with live boxing and commentating from former world champions Antonio Tarver, BJ Flores,  Michael Spinks, etc.
Impact  has also begun production on all of their original programming, enlisting some incredible guests.
Bishop Wayne T Jackson, CEO and Terry Arnold, SVP of Impact have partnered with media executive Steven Marcano for its original  programming block . Marcano has one of the most impressive résumés of deal making in Corporate and Hollywood history. Marcano is credited with brokering over a billion dollars in deals throughout his career, and is also considered a marketing genius with his launch of  My Lil Star Baby products, the first urban diaper company in history.
The programming block, which starts airing January 1, 2022, on Impact will be distributed to over 93 million homes. Royal Jackson has been tapped to lead the creative charge along with Arthur Bonner and Mark Buddington.
In 1990, Black Americans had spending power attributed to direct spend from media based products via advertising of $320 billion. By 2018, the spending power increased by 114 percent to spending power of 1.3 trillion, while the increase for Whites in America was only 89 percent, but media buys throughout main stream America, decreased by five percent. Therefore, Impact, via family friendly programming plans to give advertisers uplifting shows as well as a positive voice in the Black community.
Impact, which is the only 100 percent Black owned network in the U.S. is on the way to becoming the biggest independent network in America in 2022.
Stay tuned to your local programming guide.