Story & Photos by Lieba Nesis:
The charity "Medical Missions for Children" held the kickoff for their ‪dinner on April 29‬ entitled 'Miniskirts in Paris' honoring Vicky Tiel at the home of Lauren Lawrence on Park Avenue.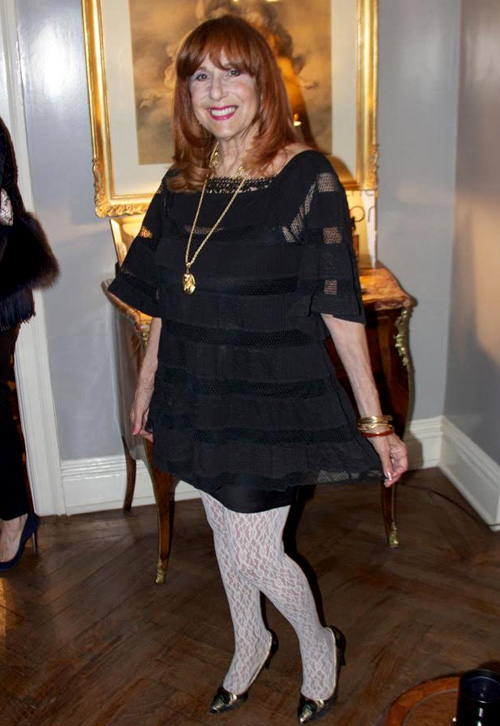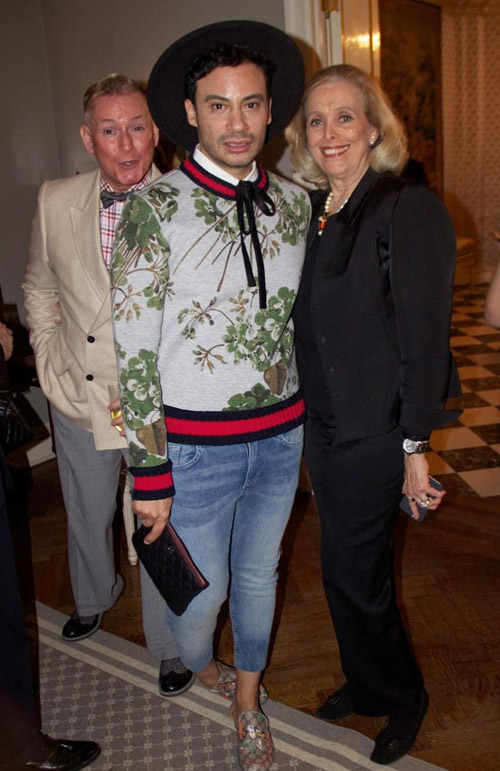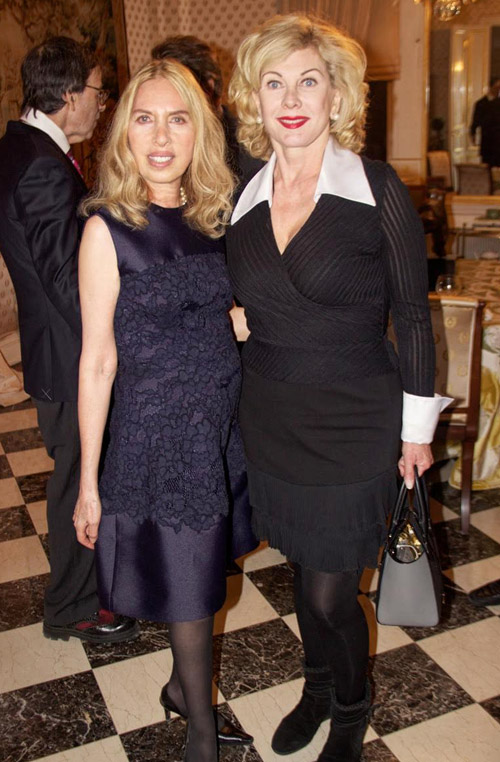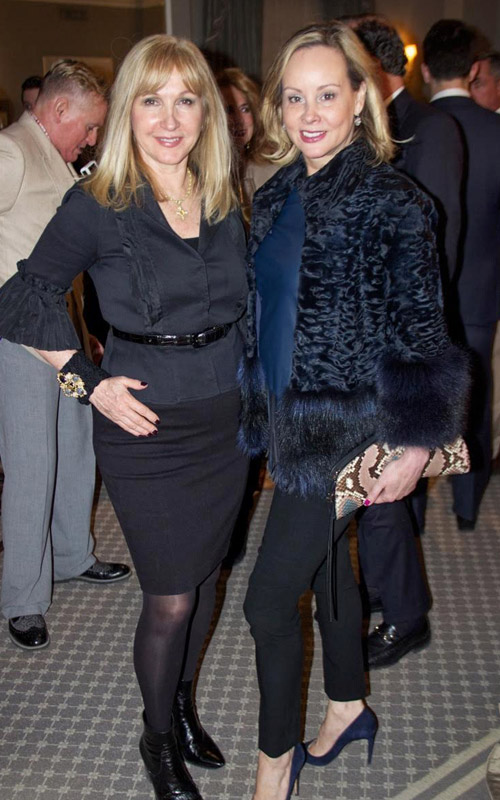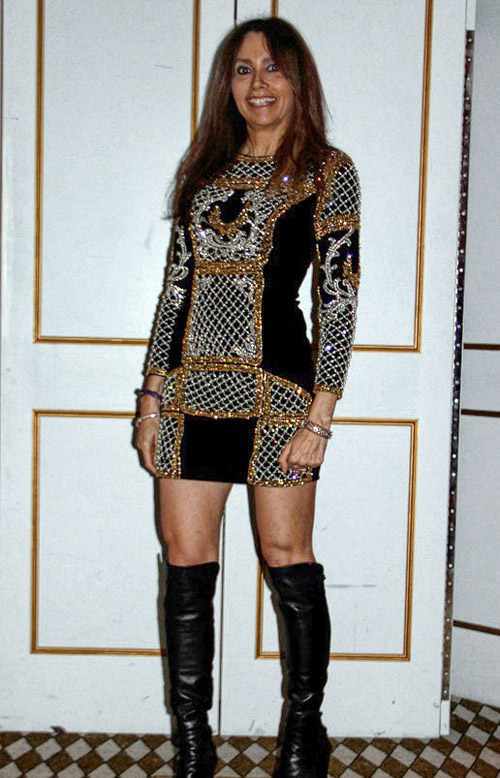 The event was ‪from 6PM to 8PM‬ and gathered socialites including: Lauren Roberts, Consuelo Vanderbilt, Pamela Morgan, Paola Bacchini, Lady Kavendish, Joy Marks, Pamela Morgan and Randi Schatz. The apartment was a study in Park Avenue elegance fitting for the honoree of the evening, designer Vicky Tiel. Tiel is an American-born French designer who started her career in Paris and with a career spanning 52 years is the longest running French female designer. She accounts for her longevity by "standing for something" and having an understanding of how to make clothing that will last. Margie Rotchford, was wearing one of Tiel's dresses which has been selling at Bergdorf Goodman's for 32 years and which Julia Roberts wore in "Pretty Woman"-yes the red one! Moreover, Tiel invented the wrap dress in 1967 for the movie "Candy" which she acknowledged did not become famous until Diane Von Furstenberg adopted it in 1972. Tiel who partnered with Elizabeth Taylor for 24 years, where they created the first mini dress, said she loved Elizabeth because she "was all about helping others" donating all the proceeds from her fragrance to AIDS charities. Tiel attributes her lengthy career to a "vibe" passed onto her by Coco Chanel when she was fortunate enough to meet her the year before Coco's death in 1971. Tiel says the designers of today don't know how to drape, or sew, or design for a woman's body; instead they rely on computers and view women as mannequins without paying attention to their shape. Tiel was wearing the mini dress she and Elizabeth Taylor designed in 1965 and the first pair of lace stockings she made in 1965, all perfectly preserved more than 50 years later. Tiel, whose father changed his name from Teitelbaum to Tiel after arriving from Poland, has an aunt Dora in Israel who is a famous writer, and comes from a long line of Rabbis. After speaking to an adorable Tiel and grabbing some hors d' oeurvres, I bumped into Margie Rotchford, one of the dinner chairs, who spoke about the charity "Medical Missions" which helps children with cleft palates obtain the surgery they need. For the paltry cost of $300 and two short one-hour surgeries children's appearances are altered-a life changing event. As one of the last cold days of the years awaited me, I drove to the Pierre for another charity gala, one of those busy nights in New York that are hard to replicate.