Story & Photos by Lieba Nesis |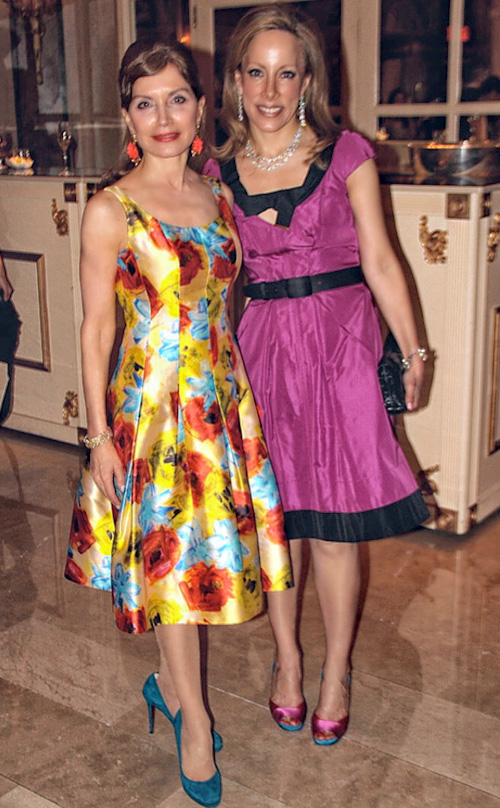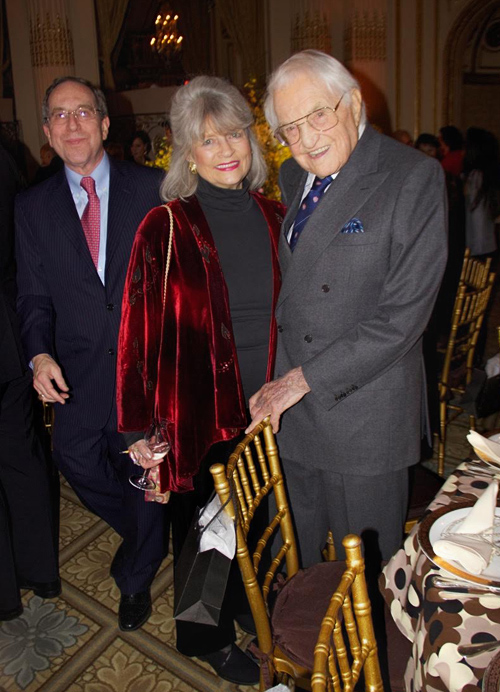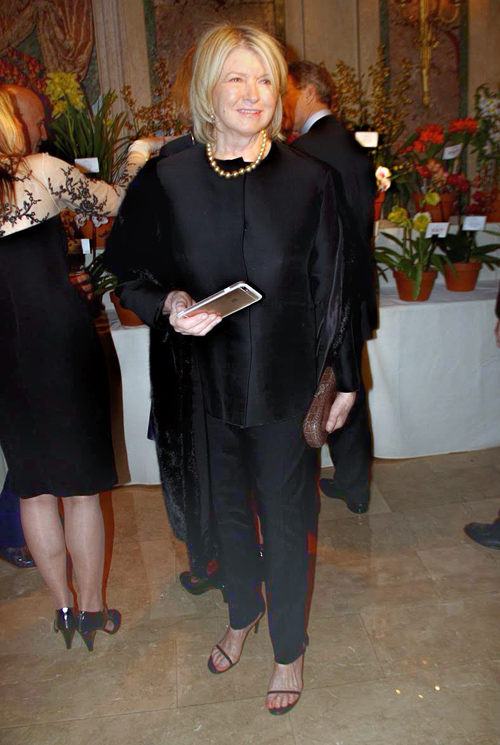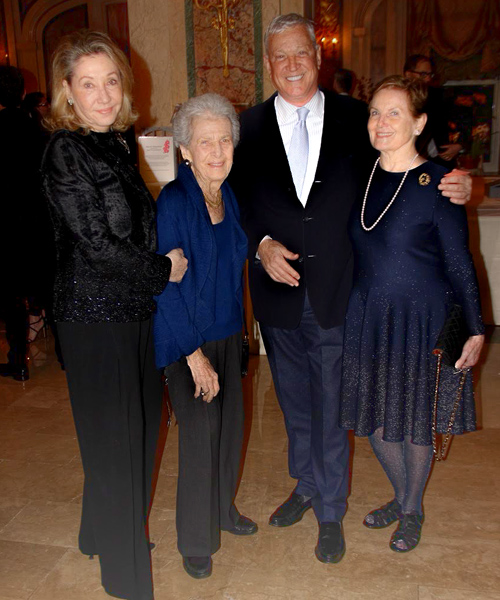 The annual orchid dinner was held at the Plaza Hotel on February 23 at 7PM on a blustery, rainy evening. This dinner is all about preserving orchids, which are considered an endangered species, and gathers the elite of New York to sing the Botanical Garden's praises. The underwriters of the event were Veranda, Hearst and BNY Mellon. This year Martha Stewart surveyed the flowers in her Lanvin outfit as Jean Shafiroff looked on in her floral Oscar de la Renta dress. There were other luminaries such as: Eleanora Kennedy, Marian Sulzberger, Susan Gutfreund, Louise Hirschfeld and Lewis Cullman. Lewis Cullman, 97, and Louise Hirschfeld, 79, are an incredible power couple who met on a blind date and have been married for the past six years. Louise, was in charge of her late husband Al Hirschfeld's art collection and is an art and film historian. She attributes her youthful looks to Vitamin E oil and a moisturizer from London, but it is her inner beauty that I found astounding. Her husband, Lewis, is an uber philanthropist who has given more than $500 million to various organizations such as the Museum of Natural History, the New York Public Library and the Botanical Garden. These two dynamos are understated and elegant saying they would prefer to donate money to charity as opposed to buying yachts, or private planes. Lewis Cullman was the first person to conduct a leveraged buyout all the way back in 1964 and has spent the latter portion of his life paying it forward, even writing a book on philanthropy.
At the conclusion of the cocktail hour where orchids were auctioned off, the guests headed into the palatial Plaza Ballroom. This room was spectacular, with each table displaying a different orchid centerpiece donated by various designers, including Ralph Lauren Home and Baccarat. This dinner is a precursor to the Orchid show which takes place from February 27-April 17 at the Enid Haupt Conservatory. As I exited the event, I took one last look at the surrounding beauty and then braved the harsh outside elements.