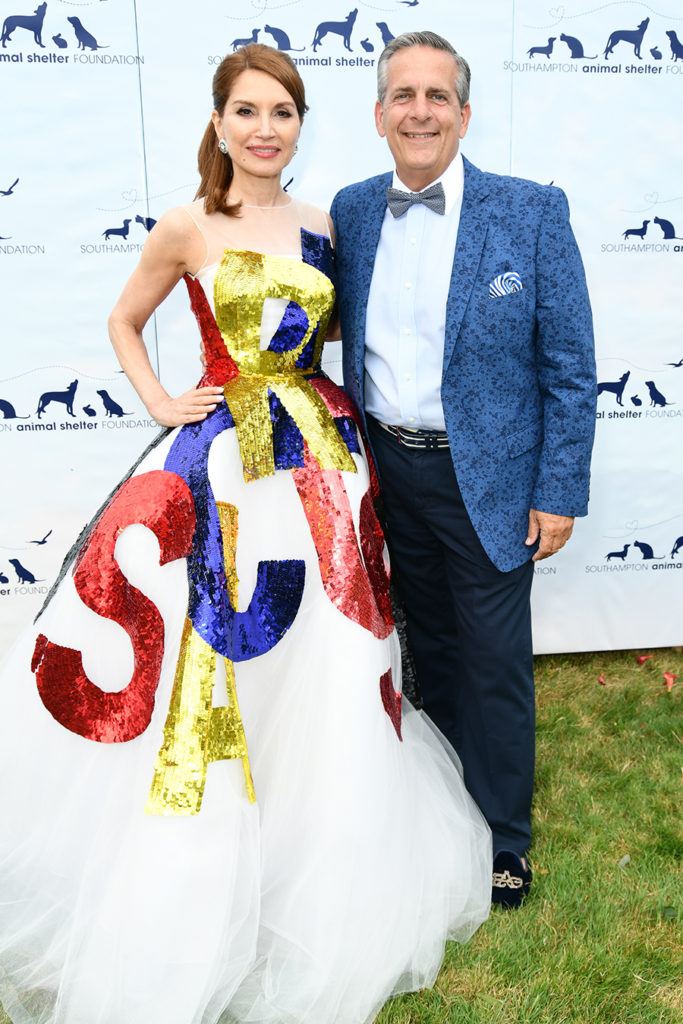 The Southampton Animal Shelter Foundation (SASF) held its Ninth Annual Unconditional Love Gala on Saturday July 21st at a beautiful private residence in Southampton. The event sold out for the ninth consecutive year with all proceeds donated to Shelter's crucial initiatives and daily care of their rescues.
The Foundation's Board of Directors led by Board Co-Presidents Clifton Knight and Beau Hulse hosted this year's event. Gregory D'Elia served as Gala Chairman and Katie McEntee, who is the Shelters Director of Adoptions, served as Junior Chair. Jean Shafiroff, who is Ambassador at Large for the Foundation, served as Honorary Chair. The event's corporate chairs included Allen & Company, Barbara and Robert Liberman and Stifel.  Thirty shelter pets, beautifully groomed for the evening, were on premises for the Gala and deemed Event Honorees.
Mr. D'Elia and his family have been dedicated supporters since the Shelter's inception. His sense of community history, and perspective on events and community happenings, put him in a unique position in setting the vision for this year's Gala.