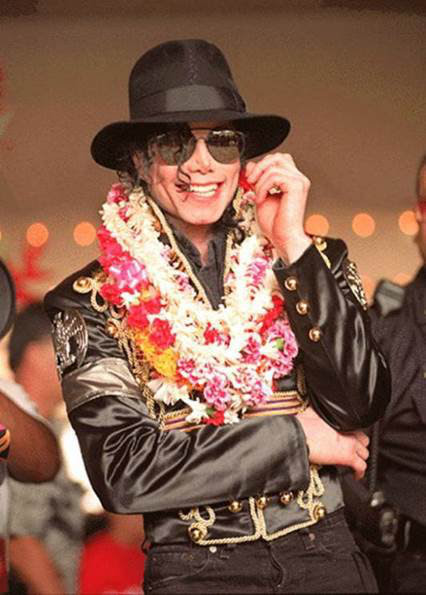 As the observance of Memorial Day 2019 recently passed, and millions of Americans honored members of the U.S. Military for their service to our country by visiting cemeteries or memorials, only a few of us will have an opportunity to visit a military base to personally thank troops for their sacrifices. Michael Jackson, the "King of Pop" was one of those few people.
On Saturday, March 11, 2007, at 3:00 pm local time at Camp Zamba, Japan, a Black Hawk helicopter landed at the U.S. military base where approximately 1,500 U.S. troops from every branch of service and their families were greeted by Michael Jackson.
Jackson, who made the visit to the military base specifically to thank United States troops for service to their country, spent his time there greeting families, shaking hands and good naturedly watching an impromptu dance-off contest presented in his honor by a few soldiers.
"The men and women here today are some of the most special in the world because you have chosen a life of service," Jackson said during a brief address to the troops and their families. "When we all sleep at night, we rest comfortably knowing we are protected. It is because of you here today and others who have given their lives to protect us, we can enjoy our freedom. I thank you from the bottom of my heart."

Jackson walked the entire loop of the facility shaking hands and thanking individual troops for their service.
He also took part in a soldier's pinning ceremony before he departed from the military base aboard the Black Hawk.
According to U.S. Army officials, even though Jackson had offers for paid appearances on Saturday, he chose to spend the day with the troops, their families, and Department of Defense civilian employees.