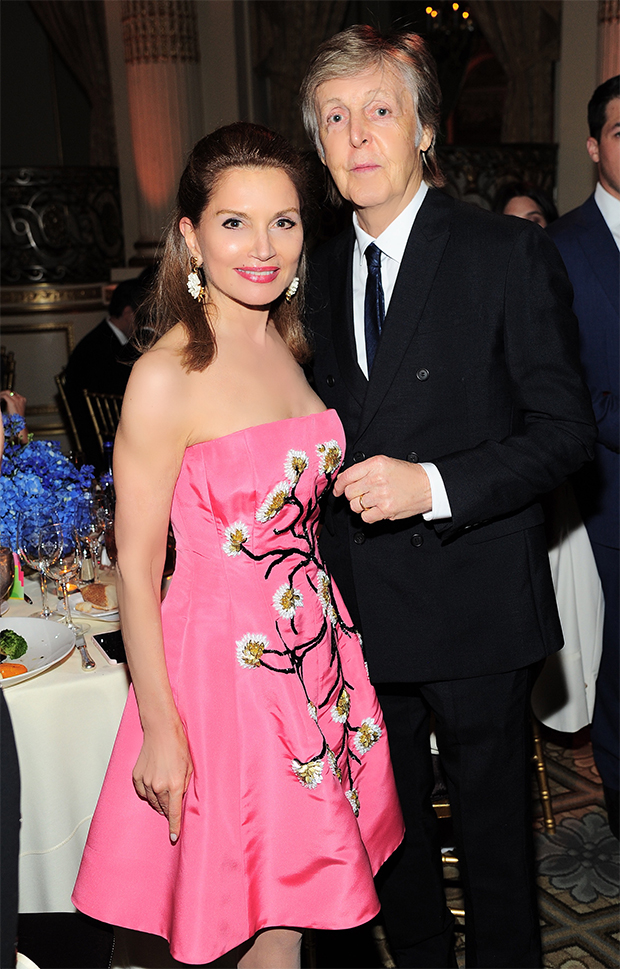 Philanthropist Jean Shafiroff was spotted chatting with  Paul McCartney of the Beatles at the Jewish Board Gala on June 4, 2019. 
Paul McCartney's lovely wife Nancy McCartney was honored along with David Moore and Jean Troubh at the event which raised over $3.3 million.  Approximately 500 people attended the glamorous event at the Plaza Hotel in New York City. 
 Jean Shafiroff is a long time board member of the Jewish Board. In 2013 she was honored by the charity at a similar event to this year's gala.
The Jewish Board is the premiere mental health charity in New York. Each year it serves over 50,000 New Yorkers from all backgrounds.