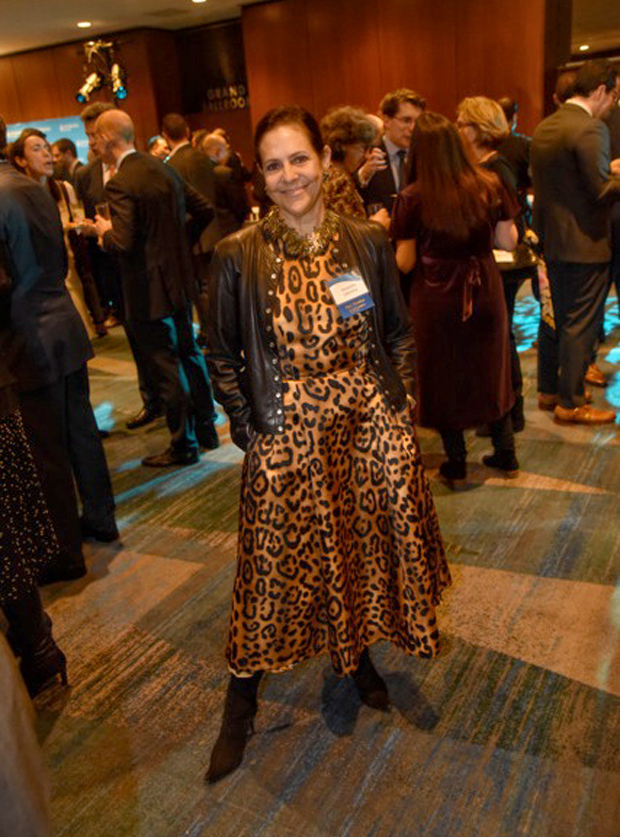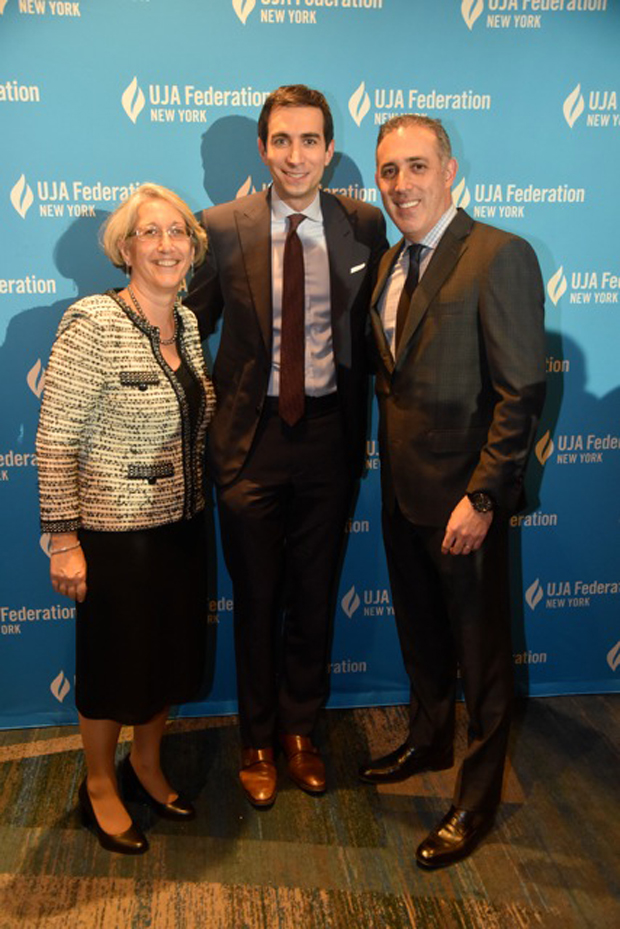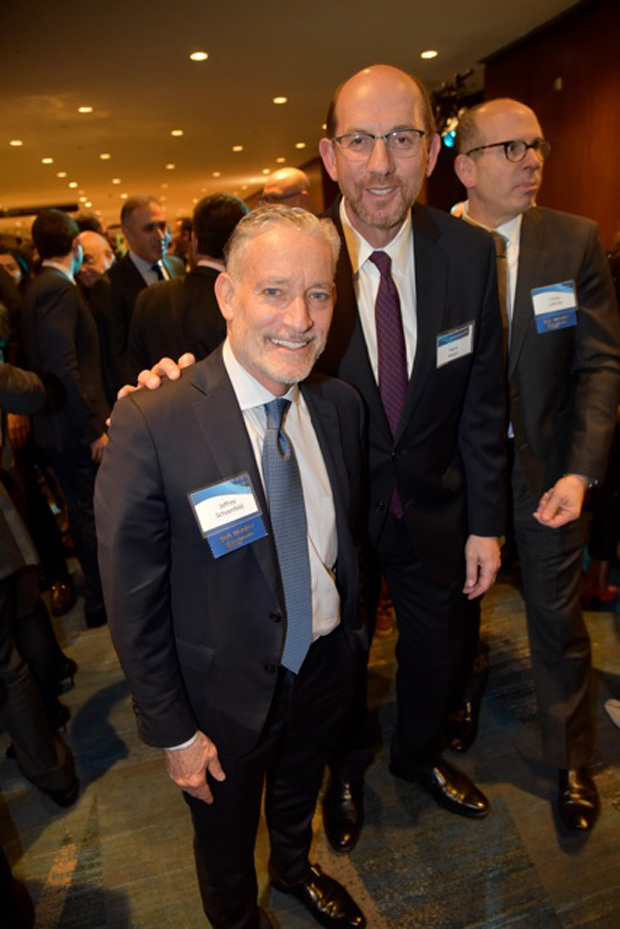 STORY & PHOTOS BY LIEBA NESIS
The UJA Wall Street Federation held its annual dinner on Monday December 9, 2019 with cocktails beginning at 5 PM. United Jewish Appeal (UJA) was founded in 1917 by Felix Warburg, an investment banker and humanitarian, who spearheaded the distribution of money to hospitals, orphanages and social service organizations. In 1917 $2.2 million was raised compared to the record-breaking $249.3 million garnered in 2018 with funds being distributed to fight poverty, care for Holocaust survivors, and ensure Jerusalem's future as a thriving city. The $350 tickets were a paltry sum and sold-out quickly with more than 2,000 people gathering at the Hilton Hotel on one of the wettest nights of the year.
The event gathered the who's who of Wall Street with Lloyd Blankfein, Daniel Och, Jeff Schoenfeld, Larry Robbins, Richard Mack and John Paulson joining 85 other titans on the dais to help combat poverty, anti-Semitism and mental illness. CEO of UJA, Eric Goldstein, who has headed the organization since 2014 has succeeded in maintaining UJA as the premier foundation for Jewish philanthropy. Last year the star of the evening was the now pilloried Adam Neumann, the year before was Michael Douglas and this year the MeToo movement was at the forefront with the first ever woman, Barbara Novick, being awarded the prestigious Gustave Levy award. Novick, is the Vice Chairman and Co-Founder of BlackRock and more than 200 of her colleagues joined in toasting the significant milestone achieved this evening. This gala which has been taking place for more than 40 years has never had a woman receive this prestigious award indicative of the male dominated field of finance. Novick, cognizant of this lapse, urged the men and women in the packed room to help women rise the ranks of Wall Street. When she arrived on the scene 30 years ago Novick said there were no women in the upper echelons of business with the recent influx of females in top positions a current phenomenon. She said just as during the Chanukah season where a menorah lights one candle to another and adds to the flame, so too women should help one another so they can grow exponentially without detracting from each others accomplishments.
Novick is a legend in financial circles and her friends praised her for not only her career achievements but for coaching her kids soccer team and volunteering for numerous charities-some women can do it all. Robert Kapito, co-founder and President of BlackRock, a firm with $6.84 trillion assets under management, lauded Novick for both her expertise and kindness-mentoring nearly all the high-level employees at the firm. Another Novick fan, former CEO of Goldman Sachs Lloyd Blankfein, emceed the evening with a surprising levity and humor joking that colleague Daniel Och had changed his firm's name to a more Waspy Willoughby Capital akin to other Jews seeking to fit in. He also introduced speaker and "DealBook" author Andrew Ross Sorkin by remarking he made his wife read DealBook every morning before him to shield him from its contents with Blankfein joking he also made her start his car.
New York Times columnist Sorkin said he was a bit nervous to speak after hearing of the shoot-the-moon-success story of last year's honoree-Adam Neumann-remarking that he felt a little better after seeing where that went. He spoke of the importance of giving back and recalled giving all the money in his piggy bank to charity at the young age of 4. Another honoree stressing the importance of charity was Adam Schwartz, CIO and Head of Real Estate at the $35 billion conglomerate Angelo Gordon, who was awarded the Alan Greenberg Young Leadership Award. Schwartz said he was humbled to receive this award amongst 100 of his co-workers and recalled being thrust into a leadership position when one of the heads of Angelo Gordon died of cancer. Adam's mother appeared on videotape saying Adam was the real deal and she was in awe of his accomplishments. At precisely 8 PM guests were escorted to the adjacent room for the signature after-party which this year didn't contain the usual casino tables or meat; with fruit, s'mores and chocolate being handed out as a DJ spun tunes in the background. CEO of UJA Eric Goldstein announced that over $31 million had been raised-a number that would make philanthropist and UJA advocate Alan Greenberg proud.
Save
Save