Story & Photos By Lieba Nesis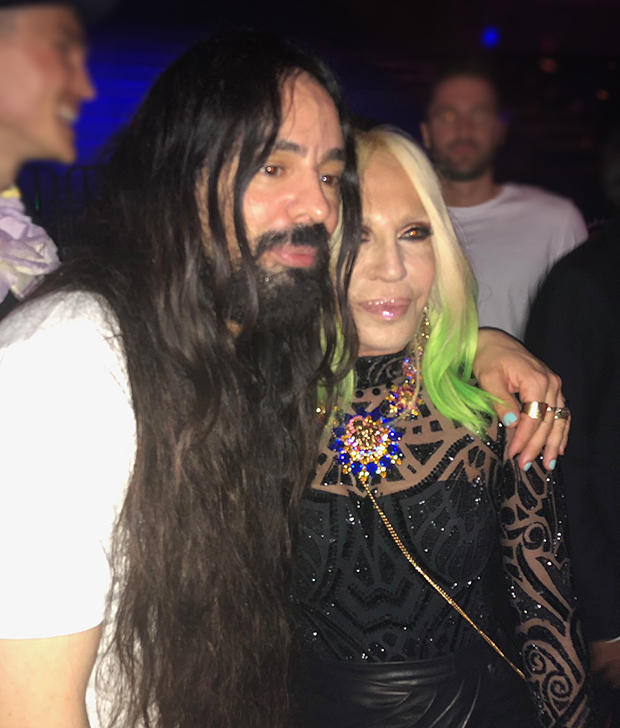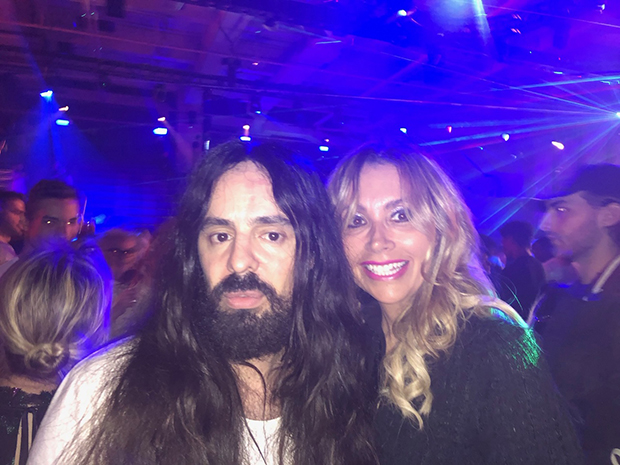 Gucci's creative director Alessandro Michele shockingly announced on his May 24th Instagram that he would be going season-less, abandoning the existing fashion calendar "to regain a new cadence."  Owned by French parent company, Kering, Gucci's $10.9 billion 2020 revenue was the largest earner for the company which is comprised of Saint Laurent, Bottega Veneta, Balenciaga, Alexander McQueen and Brioni.  Saint Laurent, under the direction of Anthony Vaccarello, similarly declared weeks ago it would move away from any "pre-set schedules" and "lead with its own rhythm." The flouting of conventionally scheduled shows has been picking up momentum in the past weeks with a recent spate of designers such as Armani, Dries Van Noten, Marine Serre and the designers of the CFDA and British Fashion Council calling for a replacement of the obsolete system of seasons in the fashion industry.  However, the protestations were mostly confined to smaller companies.  For a behemoth akin to Gucci to vocally reject the tradition of regularly scheduled European shows is revolutionary. 
Normally holding five shows per year, Gucci indicated it would limit its collections to twice a year and sit out September fashion week. This shift was undoubtedly incited by the coronavirus crisis which has left the industry in shambles.  Gucci, which is based in one of the viruses' epicenters of Florence, shut all its Italian factories on March 14th facing a double punch when compounded by massive store closures.  Was Alessandro Michele's Instagram manifesto an attempt to save face and money in a distressed industry; or was it an actual moment of self reflection from an industry that has rarely held itself up to any recognizable mirror.   The answer is both.  Michele's Instagram claims that he no longer wants to be "constrained by the tyranny of speed" or the "insidiousness" of the ride sounding more like someone who has ingested too many edibles as opposed to a frustrated designer. However, the likely explanation for this brazen turnaround is practical economics-conglomerates can no longer afford to hold numerous multi-million dollar shows a year.
Moreover, the impossibility of social distancing and shielding models and customers from unnecessary risk makes the current setup untenable at best and unnecessarily dangerous at worst.  In fact, Gucci's February 19thshow in Milan was one of the last happenings in the ravaged city.  Undoubtedly, the irresponsibility of proceeding with the collection when the virus was exploding in Europe weighs heavily on the brand.  Michele has always been a forward thinker ridding the brand of animal fur and producing copious amounts of genderless, maximalist designs.  Since his arrival at the helm of Gucci in 2015 he has been heralded as a creative visionary with models prancing down runways with replicas of their own skulls at his 2018 extravaganza.  However, his current exhortations emphasizing sustainability in fashion and a rejiggering of the fashion calendar are unremarkable-the industry had been moving in that direction for years.  Alexander Wang, made a similar surprise announcement in February 2018 declaring he would opt out of New York fashion week in September and February choosing to show in the less conventional May and December of 2019. There is an overwhelming likelihood owner of Kering, Francois Pinault, phoned Gucci and Saint Laurent to say "hey, past extravagances are no longer acceptable with this catastrophic pandemic"-they just couched the company's tightfistedness in more euphemistic terms.