Story and Photos By Lieba Nesis
On March 3, 2020 the World Values Network held its Eighth Annual Champions of Jewish Values Gala at Carnegie Hall with cocktails beginning at 5:30 PM.   This annual happening continues to attract an eclectic and illustrious group of honorees who share their life stories-profoundly impacting attendees. Tonight was no different as Robert Smith, David Friedman, Georgette Mosbacher, Jeanine Pirro and Evander Holyfield moved the crowd to near tears as they spoke of their commitment to stopping the spread of hate and upholding Judeo Christian values. The Network is synonymous with Rabbi Shmuley Boteach, otherwise known as "America's Rabbi", who has authored more than 30 books including the controversial "Kosher Sex."  As a dynamic media personality he has drawn icons such as Michael Jackson, Oprah Winfrey and Dr. Oz into his orbit as he regals them with his electrifying personality and emphatic opinions.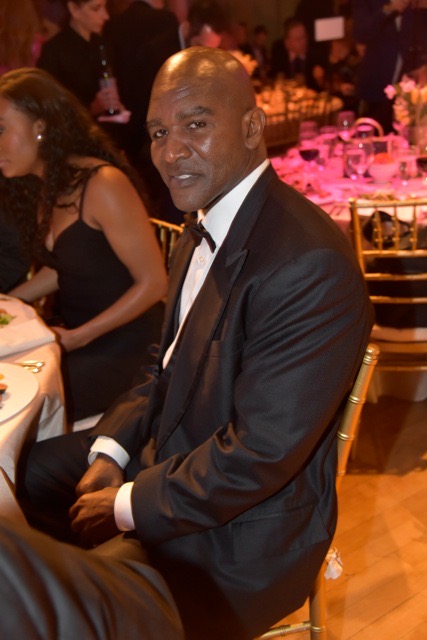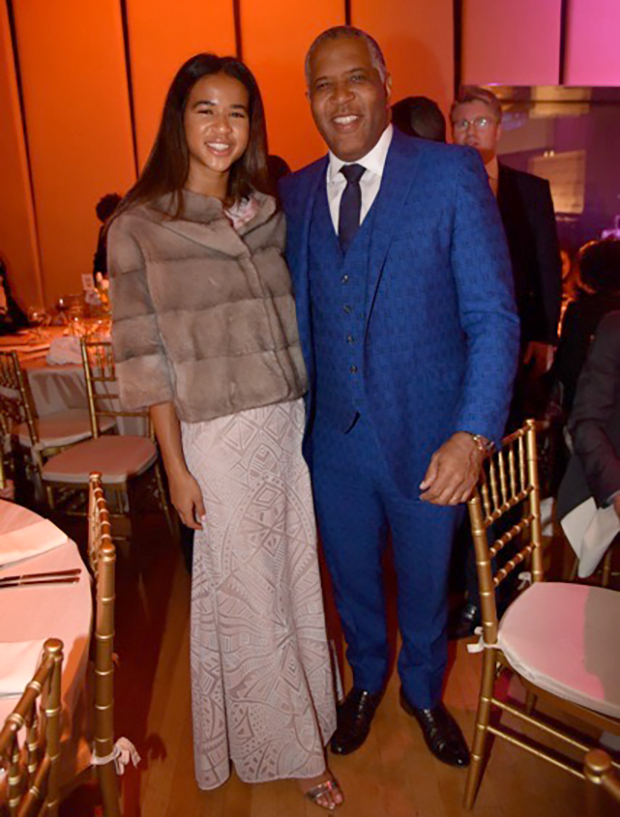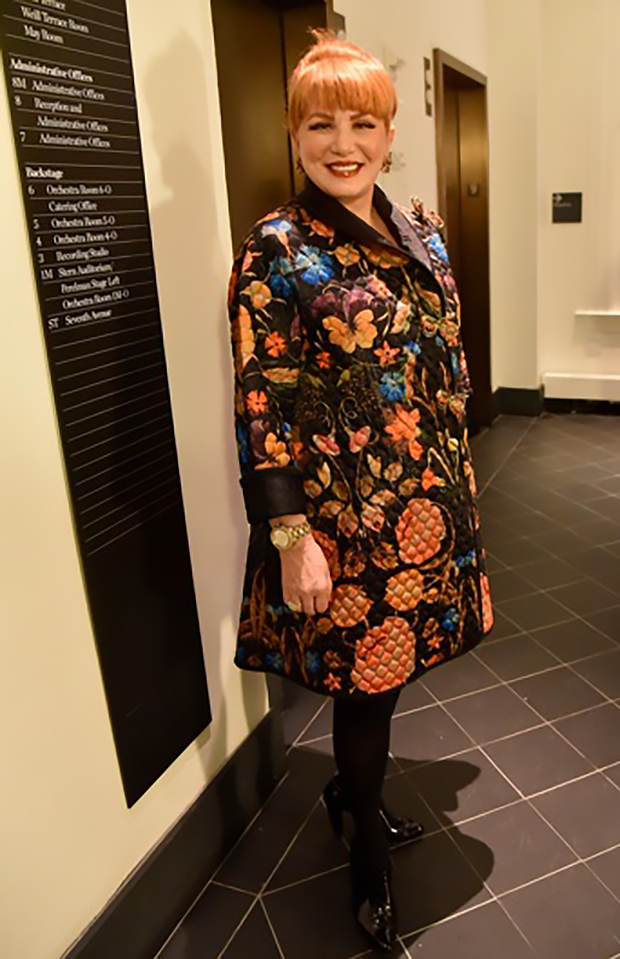 The evening began with his 13-year-old daughter, Cheftziba, singing a beautiful rendition of the "National Anthem" as he proudly watched from the sidelines.  As a father of 9, it is obvious Boteach has instilled his children with love and kindness as they rally around him with enthusiasm.  The diversity of the evening was jaw-dropping as Marc Mezvinsky (husband of Chelsea Clinton) was joined by Vista Equity Partners Chairman Robert Smith and CEO of Discovery David Zaslav who sat near Ambassadors to Israel Ron Dermer, David Friedman, Georgette Mosbacher, Bret Stephens and Evander Holyfield.
Boteach delivered one of the most rousing and passionate speeches I have witnessed as he discussed his profound sadness as he recently sat by his sick father's bedside lamenting his "sins of omission": all the experiences he would never be able to share with his father and all the good things he failed to do.  How, he asked, can we not give compliments to those around us or show kindness to others with different political viewpoints when it costs so little.  He recalled his friendship with Michael Jackson and how despite being adored by fans Jackson felt lonely and unhappy because, as he told Boteach during 30 hours of tapes, he never received love and validation from his father.  Jackson had one fond recollection of his father placing him on a pony ride at 8 and because of that good deed was willing to rebuild their relationship.
Boteach decried parents for rejecting children who do not live up to their ideal of success and implored parents to conduct real conversations with their kids.  In an effort to assist in nurturing relationships, Boteach was starting an initiative to encourage families to turn off their phones for two hours a week, invite two guests over, and prepare two subjects to stimulate their children's curiosity-restoring dignity into their lives.  He praised Robert Smith for his recent philanthropic efforts where he pledged to repay the college loans of 400 Morehouse students.  This act, according to Boteach, manifested to the students that they were not invisible to him and he had worked all these years to benefit them-one of the noblest forms of charitable giving.
Boteach an avid advocate for Israel questioned Israeli Ambassador David Friedman on his recent Palestinian Peace Proposal which supported returning 70 percent of Judea and Samaria to the Palestinians.  Friedman firstly praised Jared Kushner, Jason Greenblatt and his entire team for not leaking details of the deal for the past three years and said they were creating a "Canadian State" not a Palestinian state-meaning the Palestinians would only achieve statehood if they stopped incentivizing terrorist activities and honor killings-effectively giving them four years to become a democracy or else forfeiting their rights to independence.  Putting a stop to these abhorrent activities, according to Friedman, was the ultimate pro-Palestinian move; while giving sovereignty to Israel over Hebron, Beit El and Shiloh which would permit access to these historical lands to millions of tourists was an undeniable gain to Israel.  Morever, 450,000 Jews in Judea and Sumaria would be given title to land in contiguous territory so they would no longer be without a recordable home.
Ambassador to Israel Ron Dermer praised Friedman for being one of the most powerful Ambassadors in history with direct access to the president who often calls him for advice.  Another friend of the president, US Ambassador to Poland, Georgette Mosbacher, said each individual had a moral responsibility to teach that hate was unacceptable and could not afford to be indifferent.  As an individual who has stood up against intolerance, honoree Robert Smith, accompanied by his magnificent daughter Eliana, spoke about his commitment to philanthropy having watched his mother donate $25 each month to the United Negro Fund when they were growing up.  Smith, who is the first African American Chairman of Carnegie Hall and the richest African American in the nation, spoke of the unbreakable bond between the Jewish and African American communities who share similar burdens and have always been seeking to find their own home recalling Abraham Herschel and Martin Luther King locking hands in 1967.  The Jew's assistance during the Civil Rights movement, said Smith, was pivotal with more than half of the Civl Rights lawyers comprised of Jews.  Smith said one of his impetus's for repaying the college debts of 400 students was as a first generation black man to be given full rights he felt it incumbent upon himself to liberate the spirits of these men who were weighted down by debt despite their great accomplishment of completing college.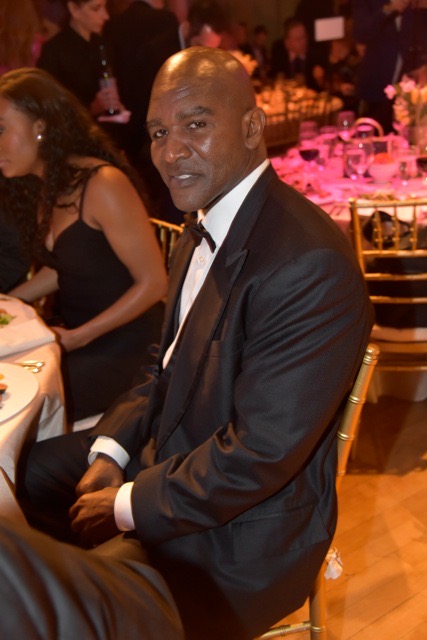 After a delectable dinner of steak and chicken was served, guests were treated to the spellbinding performance of German singer Ute Lemper who sang songs that the Jews composed when they were in the concentration camps. The drama of the evening was further enhanced by Justice Jeanine Pirro who said she fought for the underdog as a prosecutor for 32 years and as a Lebanese woman would continue to fight for the 2,000-year-old rights of Jews to their ancestral homeland-Israel.  Before the guests left they were treated to a lengthy speech by the normally reticent Evander Holyfield.  The elegant boxing champ, who has 11 children, recalled his mother "whupping" him daily and how that gave him the motivation to be better.  He attributed his success to his "momma" without whom he said he never would have strived to be better.  When Boteach asked if he had forgiven Mike Tyson for biting his ear, he said "of course" after fighting for free for years "I made $35 million in 9 minutes"-ample justification for absolution.